Boosting use of biofuels
Government opens consultation on proposed mandate to reduce reliance on fossil fuels.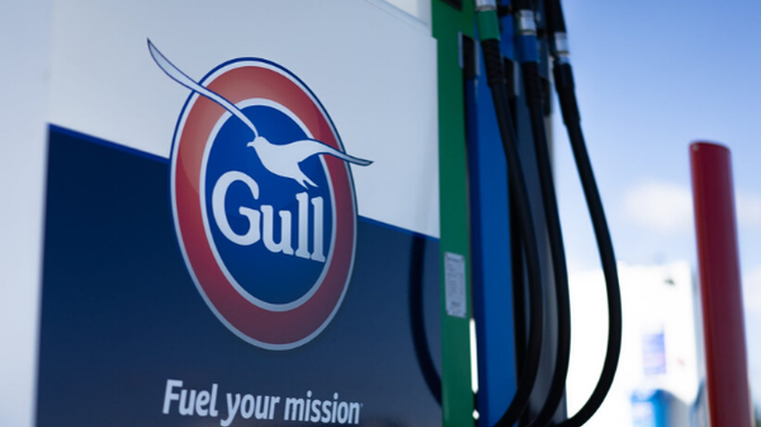 The government has started consultation on a proposal to increase the use of sustainable liquid biofuels to reduce greenhouse gas (GHG) emissions from transport.
The discussion document, produced by the Ministry of Business, Innovation and Employment (MBIE) and the Ministry of Transport (MoT), outlines a proposal to put in place a sustainable biofuels mandate.
It is one of the measures on the table as part of the Beehive's clean-car programme.
This includes rebates on electric vehicles (EVs) and plug-in hybrids until a full clean-car discount – or feebate scheme – kicks in on January 1, 2022.
Another policy strand is the supply side clean-car standard, also known as the fuel-economy standard. This will penalise high-emitting vehicles when they are imported into New Zealand.
"Our proposed sustainable biofuels mandate will help us reduce emissions from cars, trucks, ships and planes by 1.3 million tonnes until 2025 while zero-emissions options are developed," says Michael Wood, Minister of Transport.
Biofuels are made from renewable biomass, such as plants. As plants that a biofuel is made from grow, they absorb GHG emissions. When the biofuel is combusted, roughly the same amount of emissions is released.
Liquid biofuels are a renewable, low-emissions fuel that can help reduce GHG emissions from transport.
The use of them in New Zealand's road-transport fleets has long been advocated by automotive organisations, such as the Motor Industry Association.
And earlier this year, Dave Bodger, general manager of Gull NZ, welcomed drfat recommendations from the Climate Change Commission to engage the public in discussing the need to decarbonise.
He added that process could have been started then if the government had revisited passed legislation to support biofuels.
On the way forward now for the government, a spokesman for the MBIE says: "Biofuels are not as dependent on new fuel infrastructure or new vehicles as other ways of reducing GHG emissions in the way that EVs or hydrogen fuel-cell vehicles are,"
"Currently, the use of biofuels in New Zealand is very low and there is limited domestic production."
In 2008, the government passed a law requiring fuel suppliers to sell a certain percentage of biofuels. However, it was repealed before it came into effect.
Now the discussion document – called "increasing the use of biofuels in transport: consultation paper on the sustainable biofuels mandate" – outlines the way forward on this subject.
The proposed mandate requires fuel suppliers to reduce the GHG emissions from transport fuels by a defined percentage each year.
In the future, these percentages will be set at the same time as the five-yearly emissions budgets required under the Climate Change Response Act 2020.
The proposed mandate applies to all transport fuels, including domestic aviation fuel.
"All biofuels must meet sustainability criteria to certify that they do not impact on food production or indigenous biodiversity," says the MBIE.
"Fuel suppliers will have to prepare annual reports to demonstrate compliance.
"There will be penalties for non-compliance, although there is some flexibility for fuel suppliers, including the ability to trade emissions reductions with each other."
When the MoT and MBIE have taken on-board all submissions, cabinet will then consider a final proposal.
Submissions close at 5pm on July 26. Email questions and requests for more information to energymarkets@mbie.govt.nz.
Case for biofuels
Michael Wood, Minister of Transport, and Megan Woods, Minister of Energy and Resources, say getting Kiwis to switch to EVs and low-emission modes of transport is only part of the change needed to tackle climate change.
"We need to lower the emissions of conventional vehicles in our fleet because they have relatively high emissions and each one is likely to be driven until it is 20 years old," they say.
"We also need low-carbon solutions for heavy road freight, aviation and shipping. Sustainable biofuels are a practical low-carbon solution for these areas of transport.
"However, globally the experience is that unless government intervenes in the fuel market, the entrenched advantages of fossil fuels prevent any significant deployment of biofuels.
"New Zealand is testament to this. Our use of biofuels is extremely low by international standards, and last year saw Z Energy hibernate its Wiri biodiesel plant [in south Auckland] and Gull stop its biodiesel imports."
The two ministers say that internationally, mandates are the most successful way to overcome market advantages fossil fuels have.
"Their effectiveness in increasing the uptake of biofuels emissions is why they are in place in 68 countries.
"By drawing on international best practice, we can design and implement an effective mandate.
"If biofuels are locally produced, they will facilitate low-carbon growth and employment creation that will help future-proof our economy."
Woods and Wood add domestic biofuels will also reduce New Zealand's reliance on imported fuel and create new value streams for waste products.
"The sustainable biofuels mandate builds on and improves the 2008 Biofuels Sales Obligation.
"If the National government had not repealed this 2008 mandate, by 2020 we could have avoided around six million tonnes of CO2 emissions.
"Biofuels have great potential. We are keen to see their increased use in transport as soon as possible."
Clean-car package
The government's actions announced on June 13 to reduce the pollution caused by New Zealand's light-vehicle fleet includes:
• Rebates for EVs and PHEVs from July 1 with up to $8,625 for new vehicles and $3,450 for used.
• EV chargers now available every 75km along most state highways to give Kiwis confidence.
• The low emission transport fund will have nearly four times the funding by 2023 to continue to grow the nationwide charging network and support other low-emissions refuelling networks.
• An EV buyers' guide available to help guide potential buyers.
• The intention to set up EV sector leadership group to help increase uptake.
• The proposed sustainable biofuels mandate.