BMW Group NZ hails record first half
Best June sales figures for BMW help company lead the way in the premium segment so far this year.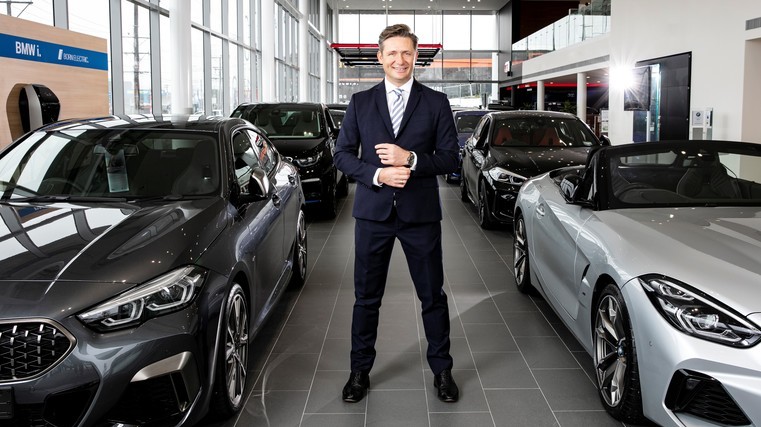 BMW Group New Zealand has recorded its strongest finish to first-half sales for its BMW and Mini brands, with registrations 50.7 per cent higher than in the same period a year ago.
A total of 1,567 units were sold by the two marques over the first six months of this year, with the tally bolstered by the best sales month on record for BMW in June
BMW led the way for the group, with registrations growing 53.4 per cent in the first half of 2021 compared to the same period in 2020 when Covid-19 severely disrupted business. Mini saw sales increase 44.7 per cent over the same time frame.
The overall growth for BMW Group NZ outperformed the industry's premium segment, which saw sales climb 47.2 per cent, and it topped that sector with a market share of 25 per cent.
BMW led the market's small and medium-sized categories with top registrations for the 2 Series Gran Coupe, 3 Series Sedan and 4 Series Coupe.
Meanwhile, its electrified BMW i and iPerformance models more than tripled their registration figures compared with the first half of 2020.
All Mini models recorded growth for the same period, with the Clubman and Hatch jumping by 71.4 and 50.7 per cent respectively.
Sales of its electrified vehicles accounted for 19.9 per cent of total Mini sales in New Zealand, with the Electric Hatch and Countryman Hybrid leading the charge.
High-octane M and M Performance cars maintained a strong performance in the first half of 2021 with a sales share of almost 30 per cent – meaning one in almost every three BMWs sold in New Zealand carry high performance M credentials.
Karol Abrasowicz-Madej, pictured, managing director of BMW Group NZ, says the company's record-breaking results are an "extraordinary performance" given current global challenges.
"We have a strong dealer network in place in the North and South Islands, coupled with a young and exciting product line-up to offer customers, so we look forward to continuing to enjoy this positive momentum," he adds.
The company expects to build on its success in the latter half of 2021 with the planned rollout of more products.
Releases on the high-performance front will include the BMW M3 Competition Sedan and M4 Competition Convertible with xDrive, alongside their rugged siblings, the updated BMW X3 M Competition and X4 M Competition.
A suite of new models, including the updated BMW X3 and X4, the all-new BMW iX3 electric Sports Activity Vehicle, and an updated Mini Hatch and Convertible range are also due here by the end of the year.
The BMW iX, built on BMW Group's latest dedicated electric platform will arrive in New Zealand in 2021, followed by the BMW i4 in the first quarter of 2022.
Introduction of these next generation, fully-electric vehicles is part of BMW Group's plans to have about 12 such models on the roads worldwide by 2023.