Automakers load up on driver safety
This year's New York International Auto Show, which opens this week, demonstrates how safety is now one of the top priorities for buyers, as manufacturers race to find ways to add new safety systems.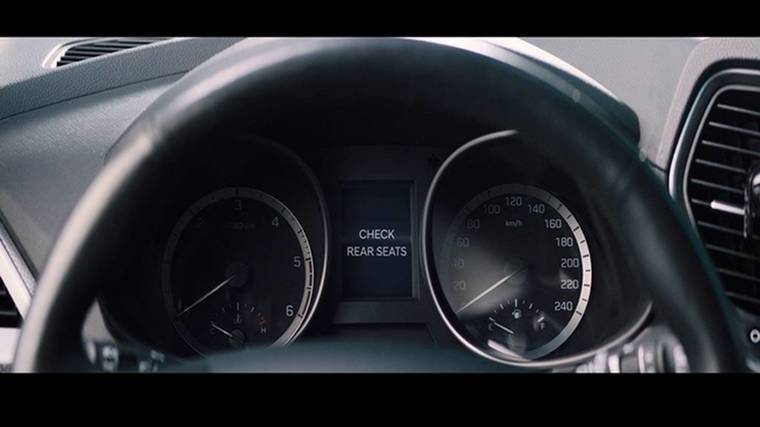 But a recent crash of a self-driving Uber SUV and Tesla has some observers questioning whether this technology can live up to consumers' expectations. The fatal Uber crash was the first involving an autonomous vehicle. Yet there were far fewer headlines when it was reported that about 6,000 pedestrians were killed in the U.S. last year. "The reality is there will be mistakes along the way," said Toyota's U.S. CEO Jim Lentz, at a Reuters news event this week. "A hundred or 500 or a thousand people could lose their lives in accidents like we've seen in Arizona." Peter Schwarzenbauer, a board member with BMW AG, added: "We could eliminate most (highway deaths) by having autonomous driving roll out." Its just going to "take much longer than some people say" to make the technology as good as possible and build consumer acceptance. New safety technologies Safety systems such as Hyundai's Safe Exit Assist and Rear Occupant Alert are just two of the new breakthroughs on display at the New York show. Hyundai's Safe Exit Assist monitors adjacent traffic so a back seat occupant won't open the door until the coast is clear. Rear Occupant Alert uses ultrasonic sensors to check if there's a child or pet left in the back when the vehicle is shut down. It should help prevent some of the deaths that occur each year when children are left inside a hot vehicle. One of the most popular of the new safety technologies is "BLIS," which watches for traffic in a vehicle's blind zones. "For customers who already have had it on a car, it's the most desired feature on their next car," said Ford's Holter. And the automaker's research says about four out of five buyers who currently don't have that feature want it.