Annual used car imports steady
Posted on 07 January, 2020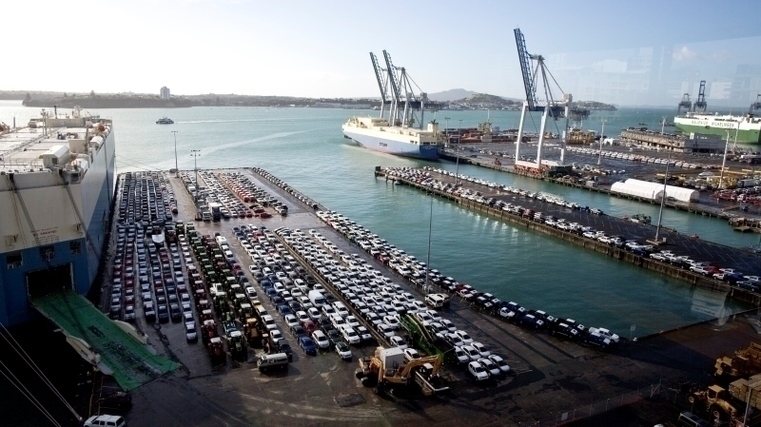 There were 141,218 used passenger vehicles imported into New Zealand during 2019, which was a 1.1 per cent decrease compared to 142,773 arrivals in 2018.
Last year's total from Japan came in at 132,494 units, which accounted for a 93.82 per cent share of the market. Japan's aggregate for 2019 represented a 1.5 per cent decrease when compared to the previous 12 months' 134,510 arrivals.
Second on 2019's ladder was Australia with 5,148 units, for an increase of 23.1 per cent on 2018's total of 4,183. Its market share for last year was 3.65 per cent.
Third spot was taken out by Singapore, which accounted for 1,678 used-car imports. This was an increase of 9.6 per cent compared to 1,531 units in 2018 for a 2019 market share of 1.19 per cent.
The UK came fourth with 894 units. This was down by 12.9 per cent from 1,026, and represented an annual market share of 0.63 per cent, while 664 used cars were imported from the US last year for a market share of 0.16 per cent. The 2019 total from the US was down by 40.1 per cent from 1,108 in 2018.
As for December 2019, some 12,121 used cars crossed our wharves. This was down by 2.6 per cent when compared to 12,448 in the same month of 2018. Last month, 11,503 units came in from Japan, 331 from Australia, 129 from Singapore, 95 from the UK and 39 from the US. May was the biggest month for used-car imports with 15,093, while the lowest was February with 8,537.
New car imports down by almost 12%
A total of 103,922 new passenger vehicles were imported last year, which was down by 11.9 per cent on 2018 when 117,947 units crossed our wharves.
Of those, 42,005 came in from Japan, 13,263 were from South Korea and 12,940 were from Thailand. Next up was Germany on 6,841 units, with 5,175 coming in from Belgium. In addition, there were 4,169 new cars imported from the UK, 3,902 from the US, 3,580 from the Czech Republic, 2,743 from China and 1,986 from Spain.
As for last month, 8,191 new cars crossed our borders. This was down by 12.1 per cent when compared to 9,317. The biggest month of 2019 for new car imports was September with 10,967 arrivals, while the lowest month was January with 7,191.
Mixed year for results with commercials
There were 33,633 new light-commercial vehicles imported in New Zealand during 2019, which was an 8.8 per cent decrease on the total of 36,859 for the previous 12 months.
When it came to all new commercials, those weighing less than 3,500kg and those over that weight, that total for last year came in at 37,808 units. Of those, 26,742 were from Thailand, 4,950 were from Japan, 1,434 were from China, 1,369 were from Germany and 1,205 were from Belgium.
Last year's total for imports of used light commercials was 7,223. This compared to 6,759 during 2018 for an increase of 6.9 per cent.
As for used light and heavy commercials, 2019's total was 8,071 with the vast majority – 7,551 – coming in from Japan. Next up were Australia with 265, the US on 109 and the UK with 105.
During December, 2,613 new commercial vehicles of all weights came into New Zealand – down by 24.7 per cent when compared to 3,470 in the same month of 2018.
There were 718 used light and heavy commercials imported last month compared to 849 in December 2018 for a decrease of 15.4 per cent.