Alpina car production to end
Deal will see BMW acquiring the trademark rights for brand set up in 1965.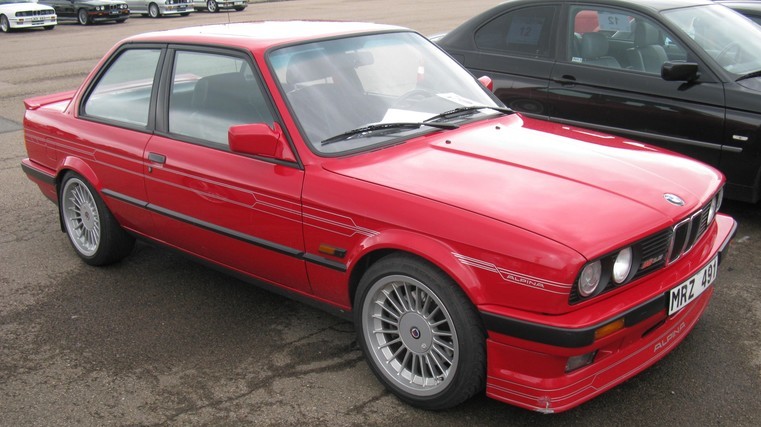 The BMW Group has added the Alpina brand to the company to bring greater diversity to its own luxury-car range.
The conclusion of the transaction is still subject to conditions – in particular, approval by anti-trust authorities in Germany.
The long-standing co-operation agreement between the companies, which was extended for five years in late 2020, expires on December 31, 2025. Both parties have agreed not to disclose any financial details.
Over half a century, BMW and the small-series manufacturer from Buchloe, outside Munich, have forged a close co-operation.
"The industry is in the midst of a far-reaching transformation towards sustainable mobility," said Pieter Nota, BMW member of the board of management for customer, brands and sales. "For that reason, existing business models need to be re-examined on a regular basis.
"For more than 50 years, Alpina has demonstrated how to deliver top-quality cars through meticulous attention to detail.
"The BMW Group is also driven by this same passion. That is why we are now embarking on a new chapter in our long-standing partnership. Acquiring the trademark rights will allow us to shape the long-term course of this brand."
The transformation towards electric mobility and increasing regulation worldwide – particularly on emissions, software validation and driver assistance and monitoring systems – have resulted in significantly higher risks for small-series manufacturers.
Alpina is addressing this with a strategic realignment that will secure the long-term viability of its Buchloe operation.
It will continue to use its engineering expertise in developing, manufacturing and selling BMW Alpinas within the existing co-operation agreement until the end of 2025.
This results in base BMWs receiving extensive modification by Alpina's team, including the engine and transmission, chassis, aerodynamics and interior equipment.
BMW Alpina vehicles are pre-assembled on BMW production lines before final assembly in Buchloe with individual interiors built to customer specifications.
The service, parts and accessories business for the existing and legacy BMW Alpina portfolio will continue at Alpina in the long term, and there will be a further expansion of the existing development services business for BMW out of Buchloe.
The sale of trademark rights to BMW and the resulting discontinuation of the current Alpina vehicle programme at the end of 2025 will have implications for existing jobs in Buchloe.
Up until the end of 2025, BMW will work with Alpina to offer employees unable to continue working at the Buchloe site new positions with the BMW Group, and also help them find new jobs with suppliers and development partners.
Alpina was officially founded on January 1, 1965. It was active in BMW tuning and motorsports from the 1960s onwards and began manufacturing passenger cars based on BMW products in 1978.
Since 1983, the company based in Buchloe in the Ostallgäu district of Bavaria has been registered as an official automotive manufacturer with the German Federal Motor Transport Authority.
Around 2,000 vehicles were produced in Buchloe in 2021. In addition to Germany and the rest of Europe, Japan, the US and Middle East are also important markets for Alpina.
The family company's second main area of activity is the Alpina wine business, which will be unaffected.
Pictured above is the Alpina B6 3.5 S. Its B10/2 M30 "big six" produces 195kW of power and 346Nm of torque. It makes the 0-100kph dash in 6.4 seconds and has a top speed of 250kph. Only 62 units were made between 1987 and 1990.