Affected vessel leaves Australia
Inspectors have given the "irrevocable decision" for an Armacup vessel to leave Australian territorial waters.
Posted on 27 November, 2018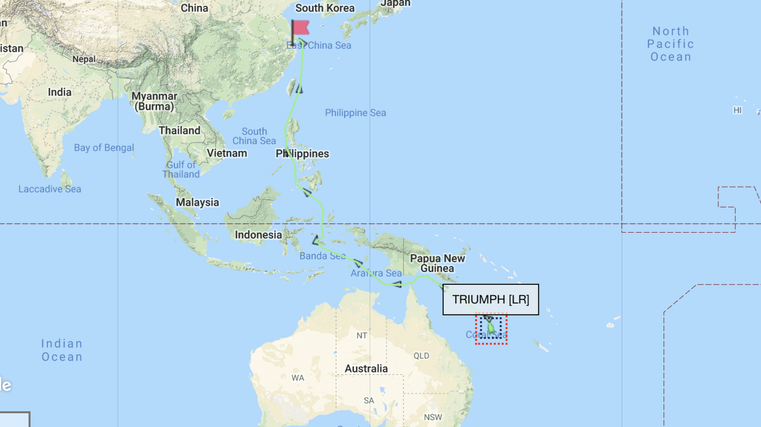 Inspectors at the Department of Agriculture and Water Resources (DAWR) have given the "irrevocable decision" for Armacup's Triumph to leave the Australian territory after a reinspection.
The shipping company reports it was determined on November 23 that the biosecurity risks associated with the vessel's cargo, which was loaded in China, Korea and Japan, remained too high to allow the previously agreed controlled discharged plan to take place.
Subsequently, the Ministry for Primary Industries has also advised Armacup that the ship will be denied entry into New Zealand's territorial waters.
In a statement to customers, Armacup says: "All cargoes destined for Australia will require to be treated as per DAWR-approved treatment methods for brown marmorated stink bugs before these cargoes will be able to be reimported into Australia. As a direct result, the vessel is now proceeding back to Asia. Armacup will work closely with all affected cargo interests to find the best possible solution for the cargoes."
Armacup has also extended this decision to another of its vessel, the Lake Como. "Considering the outcome of Triumph, Lake Como will not continue its voyage to Australia/New Zealand. We are currently working on possible alternatives for affected cargoes."
Some stink bugs were found on-board the Triumph in Brisbane while it was en-route to Auckland via other Australian ports – as reported in the November 2018 issue of Autofile magazine. Click here to read more.