Activity at borders increases
The year-to-date total for used-imported cars is one-third higher than at the same stage of 2020.
Posted on 03 September, 2021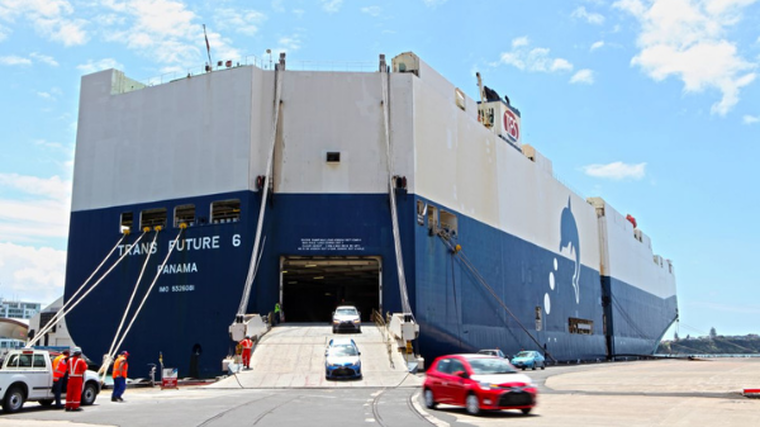 There were 12,101 used passenger vehicles imported last month, up 19.8 per cent when compared to August 2020's total of 10,098.
The monthly total was also an increase from the previous month when 11,942 units crossed our borders.
Japan remains the main supplier of used-car imports with 11,551 units coming in during August for a market share of 95.5 per cent, according to the figures from Customs NZ. This was a 22.2 per cent increase compared to 9,455 in the same month of last year.
In addition, 294 used cars were imported from Australia last month and 84 arrived from the UK. The totals for Singapore and the US were 83 and 60 respectively.
So far this year, 92,976 used cars have been imported – up 23,426 units, or 33.7 per cent, on 69,550 in the same period of 2020.
As for used light commercials, there were 610 imports in August – a 99.3 per cent increase from just 306 units a year ago.
Last month's figure was only 0.5 per cent lower than the 613 seen in July 2021.
It took the year-to-date total to 3,087, which is 470 units, or 13.2 per cent, lower than at the same stage of 2020 when it stood at 3,557.
New imports climb
There were 10,983 new passenger vehicles imported in August, which represented an 18.2 per cent increase from the previous month when there were 9,293.
The monthly tally was 104.5 per cent higher than August 2020 when only 5,371 new cars crossed our borders.
Japan was the main country of export with 5,388 units followed by Korea with 1,495. Next up was China on 972, Germany with 618, Thailand on 549, Belgium with 454 and the US on 376.
Year to date, the total now stands at 79,059 and is 35,404 units, or 81.1 per cent, more than at the same stage of 2020.
For new light commercials, there were 2,484 units imported in August, a decrease of 40.2 per cent from July's 4,153. The figure was well up from only 720 units in August 2020 when Covid-19 affected shipments.
In the first eight months of the year there have been 26,195 units come into the country, 12,947 more than at the same stage a year ago.
Overall, 26,702 vehicles, including trucks and buses, crossed our border in August, which was down from 29,243 the previous month.