Yells scare bear away from car
FRIDAY FUNNY: Friends go wild as creature tries to get into Mercedes-Benz. PLUS – video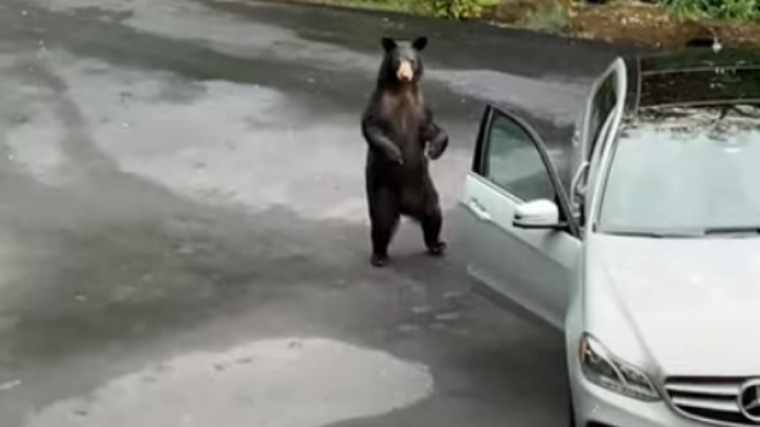 A bear has been caught on camera coolly opening the door of a Mercedes-Benz like it owns it before making a comical retreat as the vehicle's owners scream wildly.
The footage begins with the creature approaching the vehicle and a woman asking: "Are you sure you locked the door?"
Clearly someone hadn't, but as the bear contemplates getting into the car the group of friends watching on yell and make plenty of noise before the animal decides to abort its mission.
The furry beast reportedly returned later on and there is footage of dirt on the seats and what appears to be a giant paw print.
American actor Christina Fuentes first posted the video, which was taken in Asheville, North Carolina, to social media in May 2020. Other users shared the clip and it has since clocked more than 6.5 million views.
Autofile brings you a Friday Funny online every week and we would love to see any entertaining videos, pictures or stories related to all things automotive that you know of or want to share. Email them to editor@autofile.co.nz