World speed record – in reverse
FRIDAY FUNNY: Electric supercar clocks nearly 276kph going backwards. PLUS – video
Posted on 10 November, 2023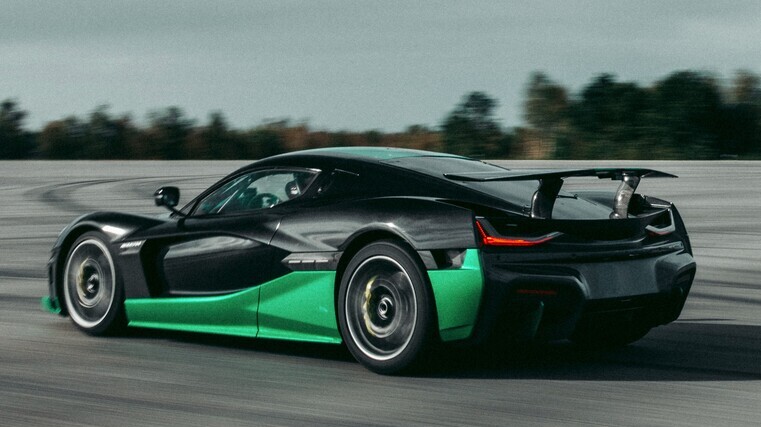 A high-performance electric vehicle has shattered an unusual speed record after reaching 275.74kph in reverse at a proving ground in Germany.
The US$2.5 million (NZ$4.2m) Rimac Nevera set the new standard for the "fastest speed driving in reverse" on October 7 but the Croatian carmaker only announced the achievement, verified by Guinness World Records, this month.
Rimac notes because the supercar's drivetrain has no gears, its four individual motors generate immense acceleration whether travelling forwards or backwards, making the record speed possible.
Engineers had initially found the idea of going for the reverse record amusing but as time went on got more serious about clinching the weird title.
Matija Renic, Nevera chief programme engineer, says: "It occurred to us during development that Nevera would probably be the world's fastest car in reverse, but we kind of laughed it off.
"The aerodynamics, cooling and stability hadn't been engineered for travelling backwards at speed, after all. But then, we started to talk about how fun it would be to give it a shot.
"Our simulations showed that we could achieve well over 150mph (241kph) but we didn't have much of an idea how stable it would be – we were entering unchartered territory."
Test driver Goran Drndak, who was behind the wheel for the latest record, adds: "On the run itself, it definitely took some getting used to.
"You're facing straight out backwards, watching the scenery flash away from you faster and faster, feeling your neck pulled forwards in almost the same sensation you would normally get under heavy braking."
The achievement adds to the Nevera having already broken more than 20 acceleration and braking records in a single day this year and setting a record-breaking top speed run of 412kph.
Autofile will be bringing you a Friday Funny online every week and we would love to see any entertaining videos, pictures or stories related to all things automotive that you know of or want to share. Email them to editor@autofile.co.nz.