Work starts on hydrogen network
Stage one of Hiringa Energy's plan will create green hydrogen refuelling stations in four cities.
Posted on 04 November, 2021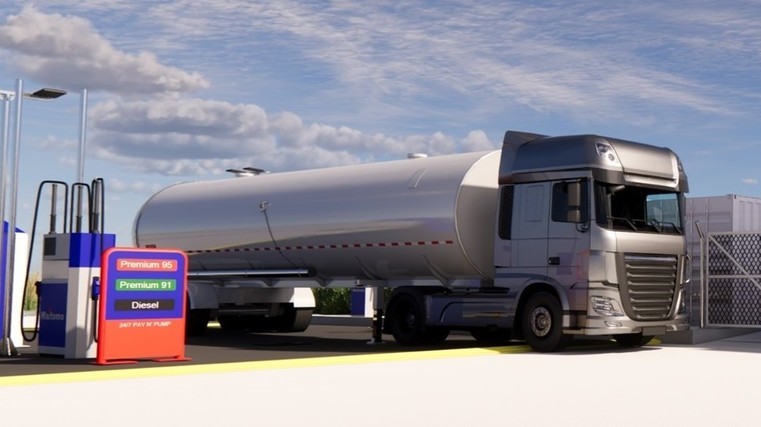 The construction phase of high-capacity green hydrogen refuelling stations for use by zero-emissions heavy fuel cell electric vehicles (FCEVs) has started.
The first four stations in Auckland, Hamilton, Tauranga and Palmerston North will form part of a nationwide network that Hiringa Energy intends to grow to 24 by 2026.
An investment of $50 million is bolstering the first stage, which includes detailed engineering and compliance work already done, and is aimed at the establishment of the commercial viability of green hydrogen fuel in New Zealand.
The network will be open access with the initial phase underpinned by Hiringa's partnership with truck-leasing company TR Group, which has purchased 20 Hyzon Motors FCEV trucks with support of a $6m government grant.
Taranaki-based Hiringa's refuelling network has received a $16m loan via the Covid-19 Recovery Fund and growth capital from investors, such as Sir Stephen Tindall's fund K1W1.
TR Group will own and lease the trucks, which have a range of 600km, to several logistics companies and their end customers "as foundation participants in the greening of heavy road transport in New Zealand", says Hiringa's chief executive Andrew Clennett.
The leases include provision for Hiringa's green hydrogen fuel, giving certainty of take-up to enable the company to access the investment that it has.
The economy is large enough and there's plenty of freight, but the market's geographical size means the first four stations can provide coverage of up to 100 per cent of the North Island's routes, although Clennett says more refuelling locations will eventually be needed.
Hydrogen-fuelled heavy-vehicle freight is still more expensive than diesel, but companies are increasingly "leaning in" to help bridge the gap.
The refuelling stations – how they will look is shown in the artist's impression – will be designed with on-site or co-located renewable energy production in mind, which is then used for the electrolysis to create the fuel. For example, energy from solar panels located on a neighbouring warehouse is being considered for the facility in Tauranga.
Initially, electricity will be sourced via renewable energy purchase agreements with existing retailers, making use of excess generation at certain times of the day.
In the longer term, the project is about ensuring the addition of hydrogen to the system results in more renewable electricity being in the system rather than utilising renewable energy that could be used elsewhere.
The full hydrogen generation capacity has yet to be built out given the initial operation's size of the operation and because the cost of electrolysis will drop over time.
That said, each station is designed for full-capacity fuel delivery to up to 80 trucks back to back each day.
Clennett told NBR the four stations should be able to serve about 300 trucks and 12,000 cars on the network, with the goal to serve 1,500 to 2,000 heavy vehicles within five years, while there are plans to extend the network into the South Island in 2023.