VW celebrates EV's record-breaking drive
Vehicle surpasses official range by more than 100km in a nine-hour journey across Europe.
Posted on 30 September, 2020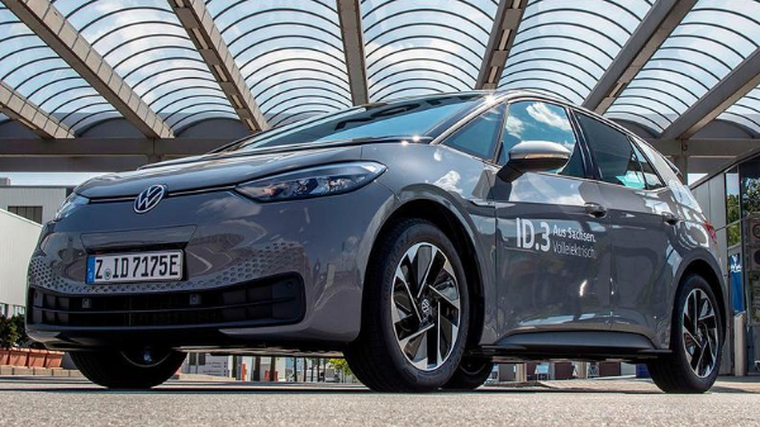 The new Volkswagen ID.3 has set its first range record after the electric vehicle (EV) completed a 531km journey on a single charge.
Officially the model only has a range of up to 420km, but it topped that mark by more than 100km after driving from Zwickau, Germany, to Schaffhausen, Switzerland.
The vehicle used in the challenge was a series production ID.3 1st Pro Performance with a 58kWh battery built.
It was taken on a route that consisted entirely of public roads and highways by "hypermiler" Felix Egolf, a native of Switzerland. The term "hypermiling" originated in the US and refers to driving a series production vehicle with techniques that maximise efficiency and minimise consumption.
Egolf frequently lifted off the accelerator and let the ID.3 coast during the record-breaking journey. On highway sections he sometimes used the slipstream of trucks travelling in front of him. The journey took about nine hours and the vehicle's average speed was 56kph.
Reinhard de Vries, managing director technology and logistics at Volkswagen Sachsen, says although the record-breaking journey was not entirely comparable with day-to-day trips, it underpins the practicality of the ID.3.
"With its high-volt battery, efficient drivetrain and fast charging capability, even long journeys are not a problem", he adds.
The car had a total payload of 250kg, with a cameraman and technical equipment adding to the weight. In addition, auxiliary consumers such as navigation, daytime running lights, radio and ventilation were either temporarily or permanently in operation during the trip.
Overall, power consumption was 10.9kWh/100km. This compares to the ID.3's standardised consumption rating of 15.4-14.5kWh/100km.
The ID.3 is the first member of Volkswagen's all-electric ID. family.