VW aims to break speed record
Volkswagen aims to break the land speed record on the US salt flats with its new Jetta.
Posted on 09 August, 2018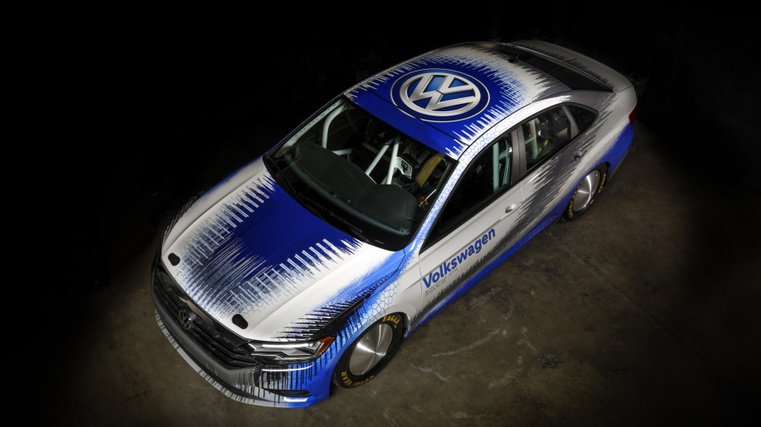 Only a few weeks after the success of the electric I.D.R Pikes Peak in the "Race To The Clouds" held in the Rocky Mountains and in the UK's Goodwood Hill Climb and it's time for the next sporting highlight.
Between 11 and 17 August, Volkswagen America will be aiming to break the land speed record in the BGC/G class of the Southern California Timing Association on Lake Bonneville – the salt flats in the US state of Utah – with its specially prepared but near-production version of the new-generation Jetta.
The all-new Jetta is powered by a four-cylinder turbo engine (TSI) from the EA888 engine family with a power output of significantly more than 500PS.
Engines in this high-torque series are used to power vehicles including the Golf GTI Performance2 (169kW/230PS) and the Golf R3 (228kW/310PS).
On Lake Bonneville, the TSI engine must accelerate the modified Jetta to more than 335.5kph to equal the existing record for a car in this class.
To get an idea of the speed, racing cars on the legendary Hunaudières track battle it out at speeds of 340kph in the "24 Hours of Le Mans".
"With this attempt at the record we want to underline the sporting potential of the new Jetta and inspire our customers with the more powerful Jetta GLI," said Hinrich J. Woebcken, president and CEO of Volkswagen America.
If the attempt succeeds, the Jetta will be the fastest near-production Volkswagen ever to be put on wheels.
This record is currently held by a 399kW/543PS Beetle LSR, which – also powered by an EA888 engine – reached a speed of 330kph on Lake Bonneville.