Vinsen looks to the future
Speaking about the current state of New Zealand's transport sector, Vinsen discussed the upcoming challenges facing the industry, including the mandatory ESC requirement and the government's latest 'clean car' proposals.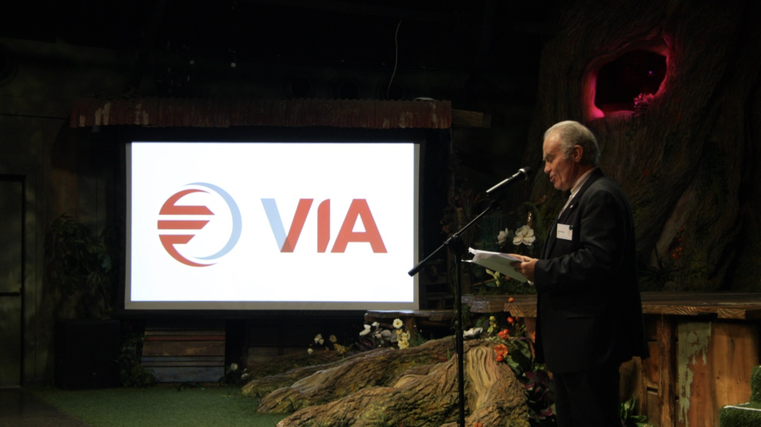 Speaking about the current state of New Zealand's transport sector, David Vinsen discussed the upcoming challenges facing the entire import supply chain, including the mandatory ESC requirement, the government's latest 'clean car' proposals and much more.
"VIA is an advocate for the New Zealand used vehicle industry across a broad spectrum of areas whether it's vehicles, whether its safety-related issues, recalls, biosecurity – VIA is across all of those and more," said Graeme Macdonald the North Island chair of VIA (the Imported Motor Vehicle Industry Association) introducing the VIA chief executive.
Vinsen, who was the keynote speaker at VIA's Mid-Winter Motor Industry Dinner, discussed how far the industry has progressed from the difficult times of last year and the upcoming challenges that businesses across the import-supply chain need to be wary of.
Below are edited parts of his speech:
This time last year we were going through very difficult times, in particular, the stink bug biosecurity crisis, the Takata airbag recall, and new issues that we were anticipating. So tonight, I would like to update you on those issues and talk about some of the new issues we are facing.
Let's look back at last year, our total numbers in 2018, we bought in new, 157,000 brand new cars, we also brought in nearly the exactly the same number of used cars, 157,000.
So, over 300,000 vehicles added to the fleet last year. Not one of those vehicles came into the country without being handled by the businesses represented by the people here in this room. You here tonight are responsible for all of our vehicle imports, both new and used.
The question that's always asked is what happens to them? Well, last year we exited over a quarter-of-a-million vehicles from the fleet. That's a key figure. The higher the exit figure the better. It allows us to get newer, younger vehicles into the fleet that are safer and more fuel-efficient.
These are going to be the key challenges for New Zealand and the government in the future. How to get a younger, safer fleet, and more importantly, a more fuel-efficient fleet.
Stink bug success
Last year we were in the throes of a couple of crises, first was biosecurity, which created severe disruption and huge costs. But the industry should be very proud because we have made significant investments in research and development and investment in heating facilities, even before it was required by law.
We stopped stink bugs coming in and we have now successfully dealt with two stink bug seasons.
Today, they [NZIER] released the figures, they've done the analysis, and they figured that if stink bugs got established it would have had a cost to our agricultural economy of $1.4 to $3.0 billion dollars a year. So that's a significant success that we had last year.
The other was the airbag recall, again big numbers, it was the largest recall in New Zealand's history – up to 600,000 vehicles to be reworked, of those 83,000 were alpha airbags affected by Minister Faafoi's mandatory recall.
Just a year into the program 63,000 of those have been reworked, so we've done the easy ones, the low hanging fruit. But now it's the more difficult ones, the ones that we can't trace, that are hard to contact and don't respond. Minister Faafoi wants this recall finished by December this year.
ESC - it's a 'done deal'
We've been operating in a relatively benign business and political environment for some time. Now we've got plenty of challenges ahead of us. We've got challenges that are going to affect consumer choice, they are going to affect the fleet, and they are certainly going to affect our businesses and industry.
The first one is ESC (Electronic Stability Control), which comes into effect March next year. It's a done deal. From March 1, all passenger vehicles entering the fleet must have ESC. It's long-expected but it'll have a serious effect.
Some estimate it will reduce our numbers by over 40 per cent. In fact, the ministry came to us today [July 10] and said talk us through those numbers how did we get those numbers?
We've done a pretty extensive survey, 40-60 per cent. For some people, it's going to affect their particular businesses by over 80 per cent, as the stock, they primarily bring in will not be compliant next year.
We will have fewer vehicles, but they will be newer and safer by definition, which is going to give increased confidence to the public.
The key thing is, how do we identify vehicles with ESC? It's not that easy. ESC was introduced progressively in Japan, firstly as an option, then it was mandated.
The trick is to figure out which vehicles have got it and which ones haven't. That's going to be a real mission. If vehicles come here without ESC we might as well scrap them, they are worth nothing.
VIA's ESC database smartphone app
I'm really pleased to advise that VIA has developed an extensive, comprehensive database of the Japanese domestic fleet. This is vehicle by vehicle, this is individual vehicles. We have also developed the analytical tools to insert those vehicles and identify what vehicles have it [ESC] and which vehicles don't. This is going to be available as a smartphone app.
Japanese buyers can look up a particular vehicle on their smartphone and say yes or no. The export agents and their inspectors can once again look it up and confirm the vehicle before they export it.
It's a really exciting development and a hugely useful tool.
Our new website went live last night, where you can access all ESC information.
Improving vehicle safety
When Minister Genter first took office one of her goals was to reduce the number of less-safe vehicles in the fleet and stop less-safe vehicles entering the fleet.
How to define less-safe? Is it by age? Is it by safety star ratings? Is it by standards and specifications? Once again, it's a difficult definition. But managing the fleet properly gives consumer confidence in safety.
Once you've defined what a less-safe vehicle, the tricky thing is how do you deal with them? How do you remove them from the fleet? And how do you stop them from coming in? This is the project that's being worked on now.
What did the fleet look like without used imports? It would be a lot older, and a lot less safe.
Exhaust emissions
A brand-new proposal, but it's an old rule being re-worked and re-looked at. The ministry is now starting work again at revising exhaust emission rules. This is additional to the greenhouse gas emissions rule that I'll come to shortly.
Electric vehicles (EVs) is another interesting topic. EVs are really important for the government's goals to reduce greenhouse gases. There are two strands of EVs, new EVs, still, limited models and still not too affordable, so used EVs fill the gap as the second strand of the government's strategy for EVs that the public can buy. That's a critical thing the used import industry does.
Once again, the question is what would our EV fleet look like without used imports? There would be far fewer EVs. We would have nothing like the penetration we've had.
We are really pleased by the work MITO has done on EVs. They have developed industry-specific training, modules, courses and qualifications for EVs for technicians to all the way down to groomers, so people can work with EVs. These standards were developed in close collaboration with the industry including VIA.