VIA supports Govt's airbag recall
VIA, the Imported Motor Vehicle Industry Association, has voiced its support for the mandatory recall of at-risk Takata airbags announced by the Government today.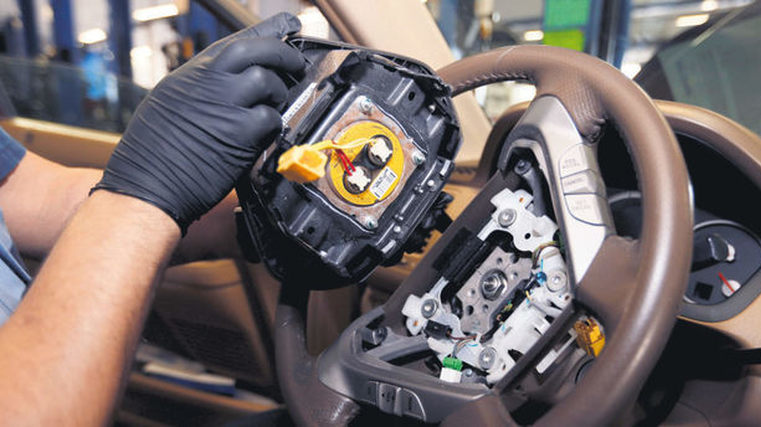 "We welcome clear direction from the Government on this issue," said VIA Chief Executive David Vinsen. "For some months, we have been working with the MIA and new vehicle distributors to deal with the challenge of replacing airbags in vehicles already in New Zealand's fleet. Today's action will support the deployment of measures to bring vehicles in service up to the required safety standards." Worldwide, the Takata airbag recall is unprecedented in scale; it is a large and complex logistical issue affecting new and used vehicles with two different types of Takata airbags. The alpha type airbag inflator fitted to vehicles between 2001 and 2006 is more at risk of failure if activated than other types of Takata airbag inflators. There are around 11,280 New Zealand-new vehicles with the alpha type inflator, of which 6,485 have had the inflator replaced with 4,795 remaining to be completed. However, there are now 68,116 imported used vehicles with the alpha type inflator and while 22,494 vehicles had had the inflator replaced, there remains another 45,622 to be completed. In New Zealand, as in other markets, progress on the recall has been hampered by a lack of replacement airbags. Completion of the recall will require the cooperation of government and industry to undertake over some months, and VIA will continue to collaborate with our membership, the wider industry and the relevant Government agencies to effect a resolution. "Once again, VIA endorses this position, and as always we will support our membership in adhering to their compliance obligations," said David Vinsen. "We thank the MIA and New Zealand's new vehicle distributors for their assistance in dealing with the recall so far, and will continue working with them to ensure all vehicles in the New Zealand market meet the appropriate safety criteria." For further enquiries, please contact VIA Chief Executive David Vinsen on 0800 VIA VIA (0800 842 842) or email vinsen@via.org.nz.