VIA heading for third deficit
A $233k deficit has been reported in VIA's accounts for 2019. Members of the used-import industry are being urged to have a say in its future by attending upcoming AGMs.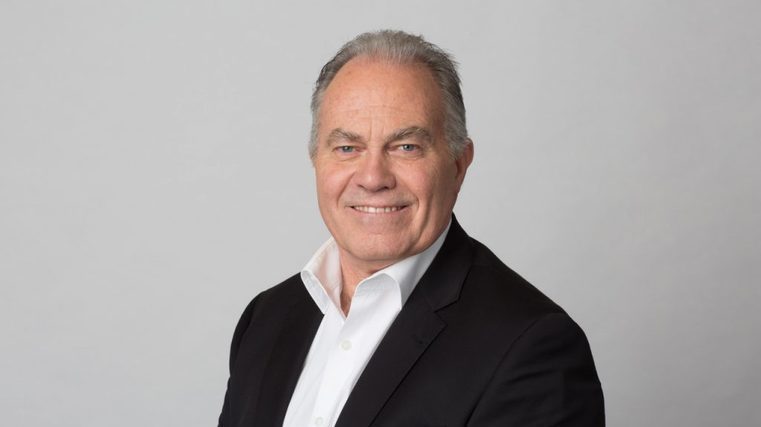 VIA (the Imported Motor Vehicle Industry Association) has incurred deficits for two consecutive years – $233,181 in 2019 and $264,258 in 2018 – and has budgeted for a deficit in the 2020 financial year.
The organisation has just published it accounts ahead of its AGMs and chief executive David Vinsen is urging members to attend these meetings.
This year's accounts include an independent reviewer's report. It states VIA's executive is working to reverse the trend of ongoing deficits by seeking new sources of revenue and considering cost-reduction initiatives, including staffing, travel and premises expenses.
"The executive is confident these plans can be implemented to achieve sufficient cash flows from operations that will allow the association to continue operating into the future," states the reviewer's report. "Accordingly, the executive has adopted the use of the going-concern assumption in the preparation of these financial statements.
"The results incurred – together with the need to successfully implement revenue growth and or significant cost reduction to a greater degree than budgeted for the 2020 financial year – create a material uncertainty over the ability of the association to continue as a going concern.
"Should the association be unable to continue as a going concern, it may be required to release its assets and discharge its liabilities other in the normal course of business and at amounts different to those stated in the financial statements."
The message is clear – if you are concerned about the state of the industry and or VIA's survival, members should attend their AGMs. The South Island branch's meeting takes place on May 28. The North Island AGM is being held on May 29 and will be followed by the national AGM.
STATEMENT OF FINANCIAL PERFORMANCE
For the financial year ending March 31, 2019, VIA's revenue came in at $600,011 – down from $649,892 in 2018. Revenue from providing services fell from $253,827 to $167,244, sales of goods fell from $27,347 to $18,711 and other income dropped from $33,950 to $10,201. On the flipside, revenue from membership and sponsorship contributions jumped from $334,768 to $403,855.
VIA's expenses in 2019 were $833,192 – down from $914,150 in 2018. The main item was "administration expenses", which dropped from $757,111 to $682,156.
All up, VIA's operating deficit for this year was $233,181 compared to $264,258 last year – down by $31,077 or by 11.76 per cent.
Equity at year-end and net assets have dropped from $517,847 to $284,666. Total current assets came down from $611,825 to $353,122, total current liabilities have fallen from $110,091 to $82,015 and working capital has decreased from $501,734 to $271,107.
VIA'S OVERHEAD EXPENSES
The association's overhead expenses dropped from $757,111 in 2018 to $682,156 in 2019 – a decrease of 9.9 per cent. There were signs of belt-tightening across the board.
Salaries went down from $231,127 to $216,085; travel, meals and accommodation dropped from $63,371 to $46,602; communications fell from $51,020 to $44,940; rental office was down from $36,929 to $35,150. Executive fees fell from $26,885 to $17,315; computer expenses were down from $30,554 to $9,971; events and functions dropped from $14,886 to $12,436.
Management costs were unchanged at $150,000, while legal expenses and debt collection rose from $11,455 to $19,430.
TAXABLE ACTIVITIES
VIA's revenue from taxable activities has plummeted from $281,174 in 2018 to $185,955 in 2019 – a drop of 33.86 per cent.
Revenue from technical services fell from $253,257 to $167,244. Stationery sales were down from $10,246 to $7,288 and VIN kits from $17,101 to $11,423.
Total direct expenses on taxable activities rose by $3,497, and their gross profits were down from $128,135 to $29,419. After other revenue and expenditure, taxable activities returned a deficit of $171,980 this year compared to $195,441 last year.
STATEMENT OF CASH FLOWS
New cash flows from operating activities in came in at minus $237,132, comparable to minus $217,313 in 2018. Ending cash carried forward was $320,799 in 2019 and $562,786 in 2018.
Items of note in cash flows from operating activities included receipts from subscriptions bringing in $420,359 in 2019 compared to $357,881 in 2018. Outgoings used in payments to suppliers were $138,092 in 2018 and $181,085 in 2019. Overheads dropped from $747,986 to $647,747.