Used imports suffer setback
Toyota and Mazda the top marques for used cars as monthly sales in most areas remain down on previous year.
Posted on 05 November, 2020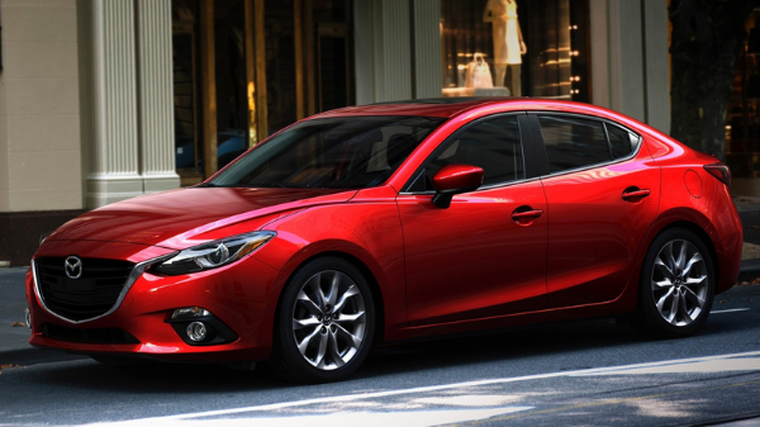 There were 9,763 used-imported cars registered in New Zealand last month, a drop of 16.3 per cent when compared to 11,663 sales in October 2019.
Sales in October 2020 were down from 10,339 in September and remained short of the nearly 12,000 used cars sold in June and July.
The year-to-date total for registrations is now 94,285, which is 19.6 per cent lower than the 117,288 recorded over the same period last year.
Auckland was among the biggest losers as registrations in the city fell 19.7 per cent from 5,588 in October 2019 to 4,486 last month.
Wellington's year-on-year figures fell 10.2 per cent to 751 registrations, and Christchurch's numbers fell 17 per cent to 1,204.
Most of the regions saw sales decline in October, with Tauranga, New Plymouth and Timaru among the few areas to see trade levels increase from a year ago.
In Tauranga there were 494 registrations last month, a 4.7 per cent increase from 472 in October 2019. New Plymouth's figures climbed 6.6 per cent from 166 a year ago to 177, while Timaru's sales rose 11.8 per cent from 93 to 104.
The Toyota Aqua was the most popular model for the month, with the Mazda Axela, pictured, and Toyota's Prius the second and third best-sellers, respectively.
The Aqua sold 562 units and had a 5.8 per cent share of the market in October as sales increased 31.9 per cent on the same month of last year. The Axela had 541 registrations, which was 6.2 per cent less than in September 2019, and 341 Prius units were sold – a 17.8 per cent drop from a year ago.
The Honda Fit was fourth in the rankings, while the Mitsubishi Outland and Mazda Demio took fifth and sixth spot in the rankings, respectively.
Toyota was the top marque in October with 2,561 sales for 26.2 per cent of the market. Its sales fell 7.3 per cent from the same month in 2019.
Mazda was the second most-popular marque in October with 1,529 units, a market share of 15.7 per cent, and Nissan was third on 1,464 registrations, or 15 per cent. However, their monthly sales numbers were also down from a year ago, with Nissan's slumping 34.4 per cent and Mazda's dropping 17 per cent.
BMW, Volkswagen and Audi were the only brands in the top 10 to enjoy an increase in registrations when compared to the same month of last year.
For the year to date, Toyota accounts for 24.4 per cent of the market, or 23,032 units, while Nissan and Mazda have 17.4 and 16 per cent, respectively.
Sharp drop for used commercials
There were 784 used-imported commercials registered for the first time last month, which was a 21.7 per cent decrease compared to the 1,001 units in October last year.
Toyota stayed on top with 345 registrations for a market share of 44 per cent. Its Hiace remained the leading model with 32.9 per cent of October's market thanks to 258 sales, which was down from 304 in October 2019.
Nissan was runner-up on the marques' ladder in October with 150 sales for a share of 19.1 per cent, and Isuzu was third with 57 units and a 7.3 per cent chunk of the market. Hino and Ford were fourth and fifth, respectively.
Of the top five performers, Isuzu enjoyed a 16.3 per cent climb from October 2019's figures and Hino's sales increased by 40.6 per cent to 45 units over the same period.
Nissan's NV350 took second spot in the model chart with 45 sales and a 5.7 per cent share of the overall total, while the Isuzu Elf was third with 38 units sold during the month.
So far in 2020, Toyota has sold 3,490 used commercials for a 45 per cent slice of the market. Nissan is in second spot with 1,823 or 23.5 per cent.
Sales performances in the regions was mixed. Hamilton suffered a 25.3 per cent decline in registrations with 56 units sold last month compared to 75 in October 2019.
On the flip side, Tauranga, Napier and New Plymouth enjoyed increases. New Plymouth's total jumped 71.4 per cent from 14 to 24 year-on-year, Napier had a 53.3 per cent climb from 15 units to 23, while Tauranga's figures were up 3.8 per cent from 53 to 55.
In the major centres, Auckland had a 25.7 per cent decrease year on year, with 327 registrations in October compared to 440 in the same month of 2019.
Wellington's numbers were up by 8.7 per cent over the same period, from 46 sales to 50, while the number of units registered in Christchurch tumbled 30.5 per cent, from 131 to 91.