Sales of used imports suffer dramatic plunge
The impact of Covid-19 sent the number of registrations for used cars and commercial vehicles tumbling in March.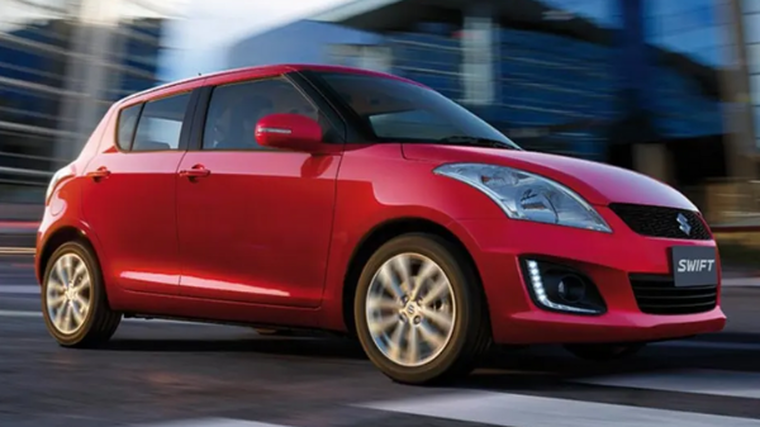 There were 8,565 used-imported passenger vehicles registered in New Zealand last month.
This was down by 27.7 per cent when compared to 11,852 sales in March 2019 and was a decline of 25.5 per cent compared to February 2020 when there were 10,747 registrations.
The Mazda Axela was the top model in March, followed by the Toyota Aqua. Honda's Fit was third, with the Suzuki Swift and Toyota Prius taking fourth and fifth spot respectively.
The Axela sold 469 units and had a 5.5 per cent share of the market in March, despite sales dipping 25.2 per cent on the same month of last year. The Aqua had 376 registrations, a 77.4 per cent increase from March 2019, and the Fit 353, which was 38.6 per cent down on a year ago.
Toyota's Prius saw the least movement of all the top models, with its 306 registrations last month an increase of two units on the 304 sold in March 2019.
Suzuki's Swift, pictured, suffered a 48.1 per cent fall in sales last month compared to March of last year, with 308 cars registered. The Mazda Demio and Nissan Tiida saw their numbers in March this year plunge, their 267 and 257 registrations respectively the equivalent of a 45.4 and 48.9 per cent fall from the same period a year ago.
Toyota continues to dominate the overall market and remained the most popular marque during March with 2,165 sales for 25.3 per cent of the market. However, the brand's performance was a 12.8 per cent decrease on the 2,483 registrations in March 2019 as the coronavirus pandemic hit sales.
Nissan was second for the month with 1,613 units, a market share of 18.8 per cent, and Mazda was third on 1,276 registrations, for a market share of 14.9 per cent. Those two marques suffered substantial drops in registrations compared to the same month last year, falling 28.6 and 35.5 per cent respectively.
For the year-to-date, Toyota accounts for 25.1 per cent of the market, or 7,769 units, while Nissan and Mazda have 19 per cent and 15.9 per cent slice of business respectively.
March brought widespread decline around the regions, as was expected as the impact of Covid-19 and the nationwide lockdown hit the automotive industry.
Gisborne was one of the few regions to see an increase, with imports up three per cent, going from 61 registrations in March 2019 to 63 last month.
In the main centres, Auckland saw sales drop 30 per cent to 3,976 units, and in Wellington they fell 26 per cent to 625 registrations. Christchurch numbers dropped 22.9 per cent to 1,083 last month.
Napier and Whangarei suffered the biggest hits in trade. The former had a 41.3 per cent decrease in registrations, falling from 305 used cars to 179, while Whangarei plunged 48.7 per cent, dropping from 298 to 153 units.
Commercials suffer decline
There were 691 used-imported commercials registered for the first time last month, which was down by 31.5 per cent compared to 1,009 in March last year.
March 2020's total was also down on February when there were 864 sales – or by 20 per cent.
Toyota stayed on top with 298 registrations for a market share of 43.1 per cent. Its Hiace remained the leading model with 30.4 per cent of March's market thanks to 210 registrations.
Nissan was runner-up on the marques' ladder in March with 195 sales for a share of 28.2 per cent, and Isuzu was third with 37 units and 5.4 per cent.
Nissan's NV200 was second in the chart with 60 sales and an 8.7 per cent share of the overall total, while its NV350 – 45 registrations, 6.5 per cent of market – and Caravan – 39 sales, 5.6 per cent – took third and fourth spot respectively.
So far in 2020, Toyota has sold 1,073 used commercial vehicles for a 44.7 per cent slice of the market. Nissan is in second spot with 606, or 25.2 per cent.
Most regions suffered a drop in used commercial trade during March when compared with the same month of 2019.
In the major centres, Auckland suffered a 35.6 per cent fall, with sales figures plunging from 486 in March 2019 to 313 last month. Wellington's numbers fell 39.7 per cent over the same period, from 73 sales to 44, while the number of units registered in Christchurch decreased 28.9 per cent, from 121 to 86.