Used-imported cars tumble 39%
Nissan's Leaf makes one of the biggest gains year-on-year as low-emitters take out the top three model spots.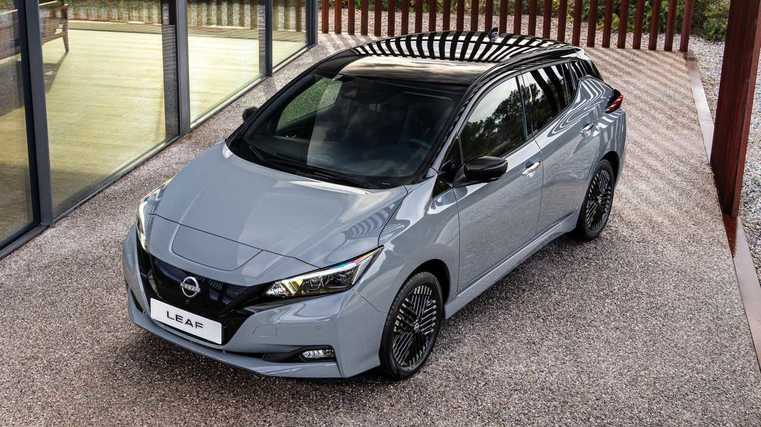 The number of used-imported cars registered in New Zealand last month tumbled 38.8 per cent to 6,886, when compared with the 11,243 units in May 2021.
A trio of hybrid or electric vehicles topped the models' ladder and all increased their monthly registrations year-on-year.
The Toyota Aqua was the most popular model last month with 1,131 registrations – a 63.1 per cent increase from 691 units.
Toyota's Prius was next with 493 units registered, followed by the Nissan Leaf on 396, the Mazda Axela with 343 and the Honda Fit on 257.
The Leaf, pictured, made one of the biggest gains with an increase of 99 per cent from 199 sales in May last year.
Registrations of Toyota's C-HR have also surged from just nine a year ago to 141 last month.
The Aqua is the clear leader in the year-to-date standings on 5,020 units and a market share of 8.6 per cent, followed by the Prius on 2,119 and 3.6 per cent. Also on 3.6 per cent is the Axela after notching 2,095 registrations.
Completing the top five is the Nissan X-Trail with 1,800 sales and 3.1 per cent, and the Leaf on 1,758 and three per cent.
Toyota was the top marque in May with 2,553 registrations for 37.1 per cent of the market. However, registrations were down 18.5 per cent from 3,133 in the same month of 2021.
Nissan was the second most popular marque last month with 1,050 units for a market share of 15.2 per cent, and Mazda was third on 953 registrations, or 13.8 per cent.
All of the top 20 marques suffered double-digit percentage drops for registration numbers in May when compared with the same month a year ago.
Year to date, Toyota leads the marques' ladder with 16,634 registrations and a 28.4 per cent market share. Nissan is next on 8,675 and 14.8 per cent, and Mazda's 6,972 units put it third on 11.9 per cent.