Used commercials suffer drop
Toyota remains the pick of the bunch with nearly 45 per cent of the market share.
Posted on 05 December, 2019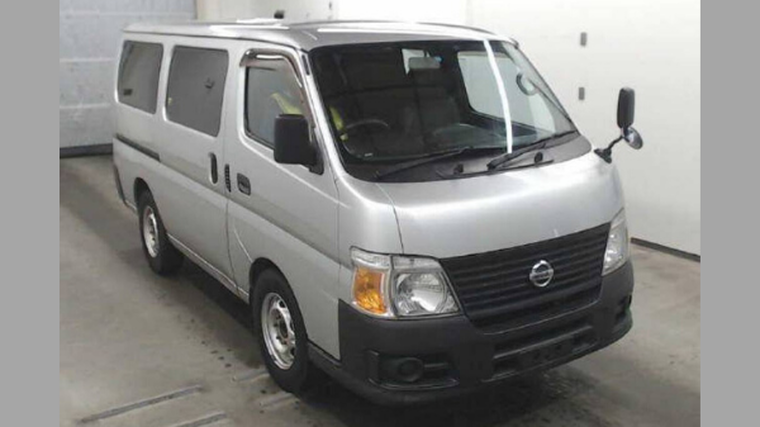 In total, 999 used commercial vehicles were sold in New Zealand last month – a 5.3 per cent decrease on November 2018's total when 1,055 were registered.
November's results brought the year-to-date total to 10,394, a decrease of 924 units, or by 8.2 per cent, compared to the first 11 months in 2018 when 11,318 units were sold.
Toyota remained on top with 448 registrations for a market share of 44.8 per cent. Its Hiace claimed the biggest market share of all models with 35.6 per cent thanks to 356 registrations.
Nissan was runner-up on the marques' ladder with 212 units for a share of 21.2 per cent, and Fiat was third with 50 units and five per cent. The Fiat Ducato was second in the models' chart with 50 sales and a five per cent share of the overall total, while the Nissan Caravan, pictured, was third with 49 units, or a 4.9 per cent slice of the market.
The regions had mixed fortunes in used-commercial sales last month when compared with November 2018. On the upside, Rotorua had a 50 per cent increase – from 16 registrations in the same month of last year to 24 last month – and Christchurch enjoyed a 14.7 per cent rise – shifting 133 units last month compared to 116 during October 2018.
The major centres of Auckland and Wellington suffered drops last month of 7.1 and 6.1 per cent respectively compared to the same period a year ago. Auckland had 468 used-commercial sales in November compared to 504 in the same month of last year, while the number of units registered in Wellington went from 66 to 62.