Demand for used commercials nearly halves
Isuzu is on the up while the other leading marques suffer a massive blow to registration numbers.
Posted on 02 February, 2021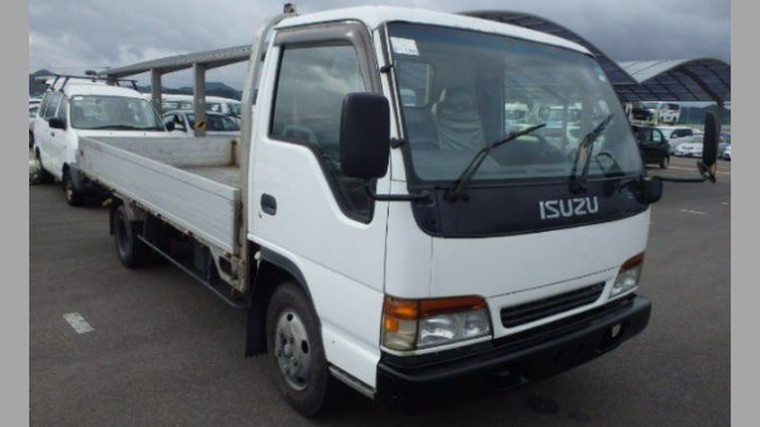 There were 454 used-imported commercials registered for the first time last month, which was a 46.4 per cent decrease compared to the 847 units in January last year.
Toyota stayed on top with 177 registrations for a market share of 39 per cent despite its monthly total nearly halving from 345 units in January 2020.
Its Hiace remained the leading model with 28.4 per cent of January's market thanks to 129 sales, which was down from 266 for the same period a year earlier.
Nissan was runner-up on the marques' ladder in January with 69 sales for a 15.2 per cent share of the market, and Isuzu was third with 43 units and 9.5 per cent. Those two marques enjoyed contrasting fortunes with Nissan's sales falling 65.5 per cent from January 2020, while Isuzu's increased 65.4 per cent.
Mitsubishi, Hino and Ford took the next three respective spots on the marques' ladder.
The Isuzu Elf, pictured, was second in the model chart with 33 sales and a 7.3 per cent share of the overall total, while the Fuso Canter was third with 26 units sold during January.
Sales performances in the regions were mostly in decline, with Palmerston North among the worst hit after registrations fell 69 per cent, with only nine units sold last month compared to 29 in January 2020.
Wanganui, Nelson and Timaru also suffered drops of more than 60 per cent year on year.
In the major centres, Auckland had a 49.3 per cent decrease year on year, with 189 registrations in January compared to 373 in the same month of 2020.
Wellington's numbers fell by 36.5 per cent over the same period, from 63 sales to 40, while the number of units registered in Christchurch tumbled 38.4 per cent, from 86 to 53.