Used-car imports hit by annual decline
Toyota retains spot as number-one brand as it hangs on to more than one-fifth of the market, while the Mazda Axela emerges as the top model.
Posted on 09 January, 2020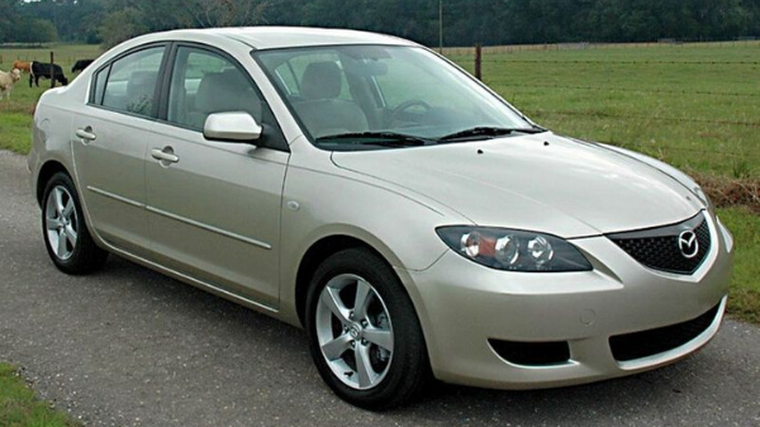 Kiwi dealerships battled another tough year with drops in sales of used imported passenger vehicles across the country.
There were 140,590 used imported cars registered in 2019 – 4.8 per cent or 7,047 units less than 2018's total of 147,637.
Toyota cemented its place as the number-one used imported car brand. It sold 31,610 units in 2019 for a market share of 22.5 per cent. Nissan and Mazda were second and third respectively with 27,155 and 22,943 units sold, and 19.3 and 16.3 per cent market shares, for the past 12 months.
The Mazda Axela, pictured, had the most sales for the year with 7,342 for a 5.2 per cent slice of the market. The Honda Fit ended the year with a market share of 4.8 per cent and 6,719 sales, followed by the Suzuki Swift with 6,106 sales and 4.3 per cent.
As had been widely forecast, most of the regions around the country recorded drops in sales figures in 2019. In the main centres, Christchurch saw used imported passenger vehicle sales fall 7.7 per cent from 19,073 units in 2018 to 17,597 in 2019. It was followed by Wellington and Auckland, which suffered 7.6 per cent and four per cent falls in sales respectively.
Gisborne and Invercargill were among the few areas to see annual sales increases. Registrations in Gisborne increased 2.9 per cent from 823 in 2018 to 847 for the past year, while in Invercargill there was a two per cent jump from 2301 units to 2348 during the same period.
Sales during December
There were 11,628 registrations of used imported passenger vehicles in December – an increase of 5.1 per cent compared to December 2018's total of 11,061.
The Mazda Axela was the number-one selling used import for December with 584 sales, the same number as it achieved in December 2018. The Mazda Demio and Honda Fit took the second and third spots, with increases from the same period the previous year giving them 509 and 507 registrations respectively during the month.
Toyota was once again the top brand in December and enjoyed a 21.2 per cent increase in sales during the month, with 2,932 units sold compared to 2,419 in 2018.
Despite a widespread annual decline, December brought increases in sales of used imported passenger vehicles for many regions compared with the same month the previous year.
Out of the main centres, Auckland – the country's biggest region for sales – saw a 5.3 per cent increase from 5,157 to 5,428 registrations. Christchurch was up by 2.3 per cent from 1,444 units in December 2018 to 1,477 units last month. Wellington recorded a drop of 7.6 per cent from 818 units to 756.
Elsewhere, Thames, Gisborne and Invercargill enjoyed big increases of 25.9, 25 and 33.8 per cent respectively. Napier was one of the big losers as its sales plunged 27.7 per cent.