'Untiring hill-climber'
Electric bus boasts power output of some 397kW and is more than 90 per cent recyclable.
Posted on 12 October, 2021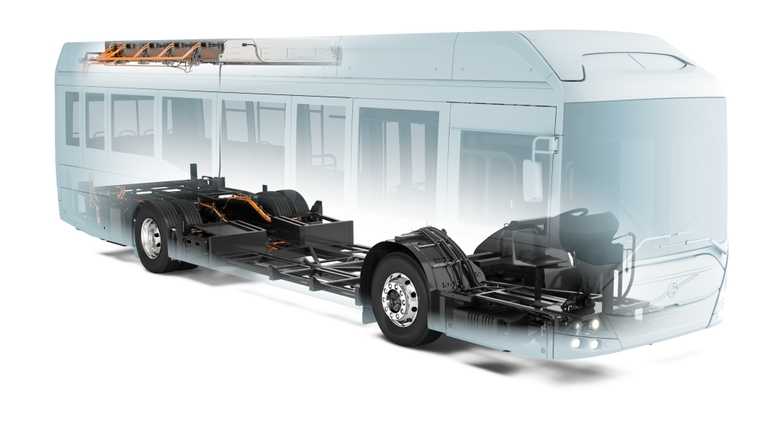 Volvo Buses is expanding its electromobility offer worldwide by launching its BZL Electric chassis.
The 200kW electric motor in the bus, which has been developed to be more than 90 per cent recyclable, is coupled to a two-stage automated gearbox.
This increases wheel torque at low speed and evens out current peaks to reduce energy consumption, and sustain motor and battery health.
The driveline can be configured as a single or dual motor unit with a power output of no less than 397kW to make the BZL Electric, pictured, "an untiring hill-climber".
It has been designed for charging flexibility using hardware interfaces for both OppCharge high-power charging on route as well as CCS charging in the depot.
The electric bus comes in at 11,815mm long as a single decker and is 10,585mm long with two decks.
"We are committed to leading the transformation of our industry towards a more sustainable future," says Anna Westerberg, president of Volvo Buses.
"With the launch of the BZL Electric, our ambition is to offer the world's most responsible electric bus systems."
Autofile Online understands that of September 29, 2021, no orders for it had yet been taken from New Zealand.