UFOs and dragons inspire Kia design
New concept car's 'glasshouse' roof promises unparalleled views for drivers.
Posted on 07 November, 2019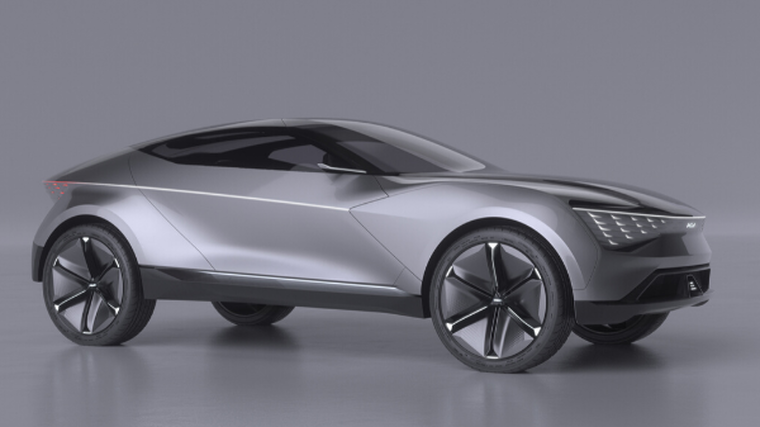 Kia Motors has mined the "best traditions of UFO and flying saucer design" to create a concept car that it is tipping to shape the future of electric vehicles.
The marque's new Futuron Concept, an all-wheel drive SUV coupe, was unveiled this week at the 2019 China International Import Expo in Shanghai and is on display until November 10.
Features of the low-profile SUV coupe – the vehicle measures 4,850mm in length, 1,550mm in height and has a 3,000mm-long wheelbase – include a diamond-shaped panoramic glasshouse roof that is designed to fill the cabin with natural light. The special roof extends down the bonnet to give drivers an "unparalleled view ahead".
Kia adds that the glasshouse incorporates a network of LiDAR (light detection and ranging) sensors capable of providing level four autonomous driving features, enabling hands-off and eyes-off driving in most conditions.
The vehicle has a fully-electric powertrain, with a high-capacity battery mounted low in the vehicle's body, beneath the cabin floor, providing electrical energy to four in-wheel electric motors.
Another distinctive feature of the Futuron is a "Dragon Skin" surface covering the lighting area that emulates the scaled armour seen on Chinese dragons. The lighting system incorporates a kinetic surface, enabling the car to alternate between daytime running lights and full-beam headlamps as the scales open and close.
Inside the concept, the two front seats are built from flexible materials that offer an upright "driving" position, or a reclined "rest" position, which Kia says is similar to the flexibility afforded to first-class airline passengers. With the activation of the Futuron's autonomous driving features, the two front seats recline as the steering wheel retracts.