Trident takes on track
The new GT2 from Maserati is designed to be raced in individual events or championships.
Posted on 27 September, 2023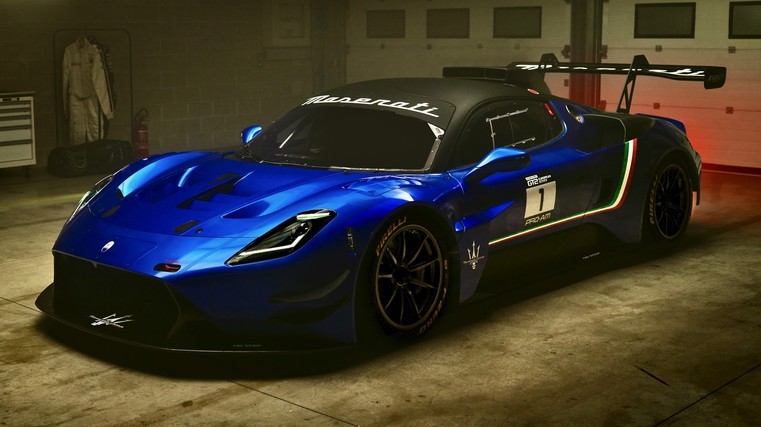 Maserati has unveiled its latest track creation. It describes the GT2 as an "exceptional synthesis" between the marque's past, present and future.
It draws on the "living legacy" of the MC12 and "expresses the best potential", in the racing version, of the MC20 super sports car.
The GT2 takes the 463kW/621hp Nettuno V6 engine to the extreme and is preparing to chart a new course in the future of the trident marque.
Conceived and designed to take part in championships or individual events reserved for the GT2 class, it's to complete the Fanatec GT European Series in 2024.
Davide Grasso, Maserati's chief executive officer, says: "Our DNA and spirit have always been in racing.
"Our story began and developed from the track to the road. The decision to return to track racing forms part of a strategic framework, inaugurated this year with the debut in Formula E to which we have now added our return to GT competitions.
"Now more than ever we want to rekindle and nourish the competitive passion that has always characterised and motivated us to achieve major milestones."