Trade Me deal dates published
The board of Trade Me – New Zealand's biggest online company – has published the expected timeline on its buy-out by Titan.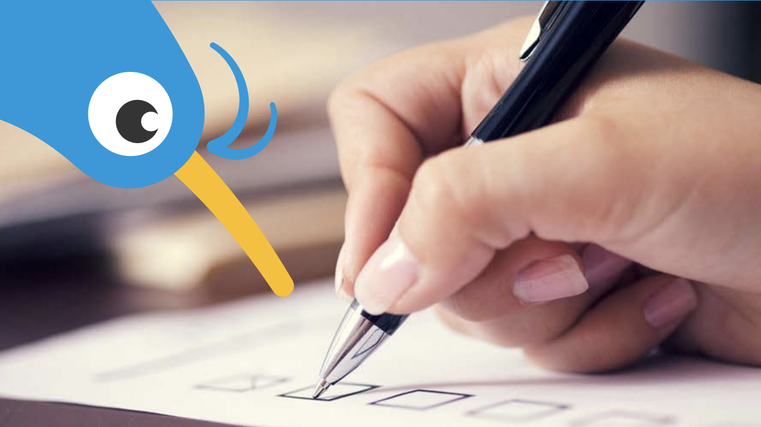 Trade Me has published its notice of meeting and scheme booklet covering its proposed buy-out by Titan AcquisitionCo New Zealand.
It includes information shareholders should need to assess the merits of the scheme of arrangement before voting on the deal on April 3 and includes an independent adviser's report by Grant Samuel & Associates.
The bottom line is that Trade Me's board unanimously recommends shareholders accept the $6.45 per share offer from Titan in the absence of a superior proposal being put on the table.
For the takeover to be approved, at least 75 per cent of shareholders' votes in each interest class who are entitled to vote must do so in favour of the scheme, and more than 50 per cent of the votes of all shareholders entitled to vote – whether or not actually voted – must also be voted in favour.
The deadline for filing notices of opposition is 5pm on April 8 before a final court hearing to approve the deal starts at 10am on April 16.
The trading halt date is May 2. This when Trade Me shares are expected to be suspended from trading on the NZX and ASX. The scheme record date is May 6 at 7pm when shareholders are entitled to be paid the scheme consideration are determined.
The takeover implementation is May 8 – when scheme shareholders will be paid and Trade Me delisted, or shortly afterwards. The end date is July 12. The dates are indicative, except for the end date, and implementation will not occur before May 8.
Chairman David Kirk's message to shareholders – edited
We announced on December 12, 2018, Trade Me had entered into a scheme implementation agreement (SIA) with Titan – a New Zealand company owned by the Apax IX Fund, a private-equity fund advised by Apax Partners – under which Titan agreed to acquire 100 per cent of the shares in Trade Me.
If the scheme is approved by the required majorities by shareholders, all other conditions are satisfied and if you are a shareholder on the scheme record date, you will receive $6.45 in cash for each share.
This amount is expected to be paid on or about May 8. You will not receive the dividend Trade Me usually pays in March. The directors took this factor into account when assessing the value of the offer and in making their unanimous recommendation to vote in favour of the scheme.
The directors consider $6.45 is an attractive price and believe the reasons to vote in favour of the scheme outweigh reasons to vote against. In summary, we recommend you vote in favour for the following key reasons:
Independent adviser: The scheme consideration Titan is offering of $6.45 is above the adviser's valuation range of $5.93 to $6.39.
Premium to pre-announcement: $6.45 represents a material premium to the price at which shares traded before the scheme's announcement on a variety of measures, including a 26.5 per cent premium to Trade Me's closing price on the NZX on November 20 – the last trading day before Titan's offer was announced.
Realising shares' value: While the board has a positive outlook and is confident the business is well-positioned to deliver long-term growth, $6.45 provides certainty of value for shares if the scheme becoming effective. There is no assurance better returns will be achieved in the future.
No better offers: None emerged up to the scheme booklet's date and the only other approach received was withdrawn shortly after the scheme was announced. While the board retains discretion to deal with a superior proposal – subject to Titan's right to match it – there can be no expectation further proposals will emerge.
No brokerage: Generally, shareholders shouldn't be required to pay charges for transferring shares to Titan.
We have also considered the disadvantages of the scheme proceeding," says Kirk. "In particular, if implemented you will receive the scheme consideration, but will no longer be a shareholder in Trade Me. You won't participate as an investor in future financial performance, including potential dividends. Given this, you may consider you will receive greater value through investment over the longer term than under the scheme now.
"Alternatively, you may consider a better offer for Trade Me is still likely to emerge or the scheme is otherwise not in your own best interests, including if you disagree with the adviser's valuation range. Grant Samuel & Associates has concluded the scheme consideration of $6.45 is above its valuation range of $5.93-$6.39."
How the scheme came about
Apax Partners LP, a subsidiary of Apax Partners incorporated in the US, approached the board with a non-binding indicative offer to acquire Trade Me on October 11, 2018, at $6.40 per share.
Following initial talks, Apax Partners LP began due diligence with the intention of progressing to a binding offer on behalf of the Apax IX Fund. On November 21, the board became aware of media speculation about a potential offer having been made to acquire Trade Me and announced Apax Partners LP's non-binding, indicative offer received.
While Apax Partners LP was completing its due diligence, Trade Me received a further offer from another private-equity fund at the higher price of $6.45. The directors agreed to continue to engage with both bidders to maximise value for shareholders.
On December 10, with due diligence completed, Titan made a binding offer to acquire Trade Me at an increased price of $6.45, matching the non-binding indicative price offered by the other private-equity fund, and confirmed its offer was binding – subject to terms and conditions.
Trade Me and Titan signed the SIA on December 12, and Trade Me agreed to propose the scheme under which all of its shares would be bought for $6.45 cash each. The other prospective bidder then withdrew its indicative offer and said it didn't intend to pursue a superior proposal.
As at the date of the scheme booklet, there were no other proposals. However, Trade Me's board retains the discretion to consider other proposals received.
Each director on its boards intends to vote all shares controlled in favour of the scheme in the absence of a superior proposal.