Toyota out front for used imports
Aqua led the car sector in April and the marque's Hiace was well ahead of its rivals for sales of light-commercial vehicles.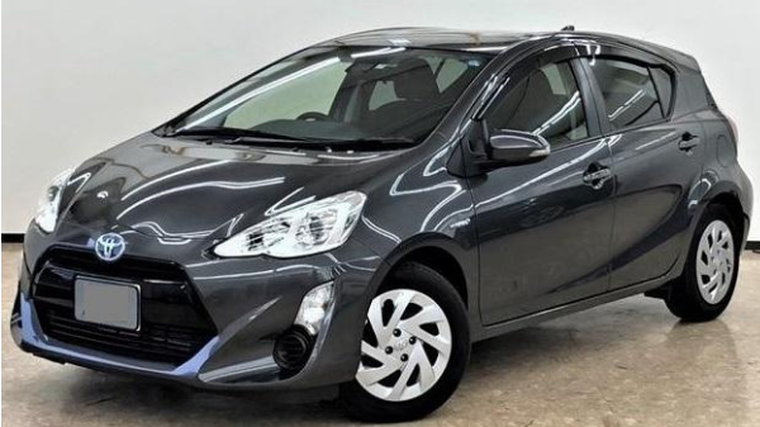 There were 10,134 used-imported cars registered in New Zealand last month, a leap of 1,529.3 per cent when compared to only 622 sales when lockdowns hit trade in April 2020.
The Toyota Aqua, pictured, was the top-selling vehicle in April this year with 667 sales for a 6.6 per cent of the market.
Mazda's Axela was next with 494 units, followed by the Toyota Prius on 391, the Nissan X-Trail on 331 and the Honda Fit on 328
The four top models all increased their sales by more than 2,000 per cent from the same month a year ago when Covid-19 restrictions kept showrooms shut for most of April. The Honda Fit was up by 1,326.1 per cent.
The Aqua is also leading the pack year to date, with 2,778 units and a market share of seven per cent.
Second place goes to the Axela on 1,915 sales and 4.8 per cent, while the Prius is third on 1,663 units and 4.2 per cent.
Toyota was the leading marque in April with 2,926 sales for 28.9 per cent of the market, a climb of 1,917.9 per cent from the same month in 2020.
Mazda was the second most-popular marque with 1,370 units, a market share of 13.5 per cent, and Nissan was third on 1,316 registrations, or 13 per cent. Year-on-year their monthly sales numbers increased by 1,656.4 per cent and 1,005.9 per cent respectively.
Total registrations for used-imported cars for the year to date is now 39,642.
Sales performances in the regions produced welcome figures compared to the same month a year ago when Covid lockdowns kept businesses shut for most of the month.
The numbers for most areas were similar to the activity of recent months.
Total sales for the past 12 months remain slightly below those of the previous year in many regions.
However, Tauranga bucked that trend and its 5,425 units sold in the year to the end of April was 10.6 per cent higher than 4,903 in the preceding year.
Also on the up were Napier, climbing 14.8 per cent to 3,085 used cars, and New Plymouth, which increased by 11.7 per cent to 1,991 over the same timeframe.
In the major centres, Auckland's total of 55,145 units for the past year was seven per cent lower, Wellington suffered a two per cent dip to 9,260, and Christchurch was down 1.8 per cent to 15,459.
Hiace dominates
Toyota's Hiace accounted for more than one in every four sales of used-imported commercials during April 2021.
The sector saw 566 first-time registrations last month, an increase of 550.6 per cent from only 87 a year ago.
Last month's figures were always going to deliver a significant year-on-year improvement after Covid-19 lockdowns limited market activity in April 2020.
The Hiace had 147 sales last month, up 512.5 per cent from 24 in April last year, for a market share of 26 per cent.
Its nearest rival was the Isuzu Elf on 37 registrations and 6.5 per cent of the market. Completing the top five was the Nissan NV350 on 34 sales, Toyota's Dyna with 33 and Hino Dutro on 31.
Toyota was the top marque in April after it snared 38 per cent of the market as year-on-year sales climbed from 34 to 215.
Nissan was second on 79 units for a 14 per cent share, and Isuzu was third on 57 sales and 10.1 per cent.
For the year to date, there has been 2,167 first-time registrations of used-imported commercials with Toyota accounting for 38.5 per cent of that total, or 835 units.
Nissan follows on 321 vehicles for 14.8 per cent, while Isuzu is next with 199 units for 9.2 per cent.