Toyota boss extends role with lobby group
Chairman accepts rare third term in the top role as the automotive industry faces up to emissions challenges.
Posted on 24 November, 2021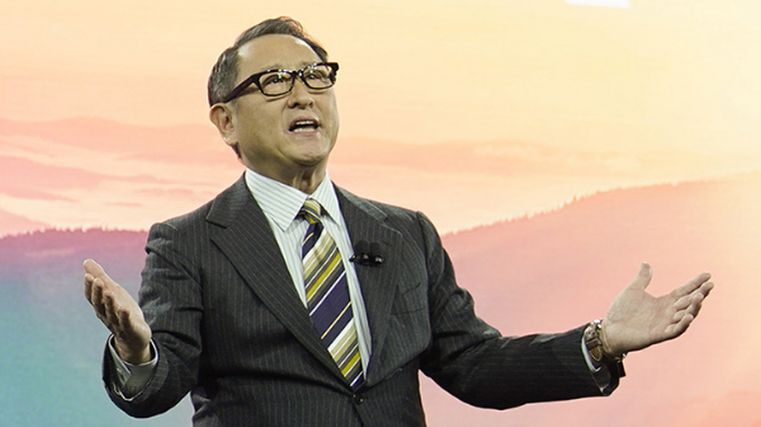 Toyota president Akio Toyoda has secured a rare third straight term as chairman of the Japan Automobile Manufacturers Association (JAMA).
It has been announced he will remain in the lobby group's top post beyond May as the industry puts more focus on electrification and slashing emissions.
The 65-year-old has served as chairman of the association since 2018 and his third term is due to end in May 2024. Most past chairpersons have only served a single two-year term.
Toyoda, pictured, says: "Member companies told me that they want to move on under the same leader in times of such a big change as carbon neutrality.
"I decided to accept the extension if my experience gained from crisis response up to now can help [the industry] overcome difficult times."
The automotive industry is under pressure to transition to zero emissions as governments worldwide commit to net zero carbon goals.
It has also been hit in recent times by parts shortages caused by the Covid-19 pandemic, which has led to cutbacks in production levels.
JAMA will have six vice-chairmen from May next year, an increase from the current four, reports the Japan Times.
Nissan president Makoto Uchida, Suzuki president Toshihiro Suzuki, and Honda president Toshihiro Mibe will be among those sharing the role.