Top new models make big gains
Tesla back on top for models in March but Mitsubishi remains the market's dominant marque.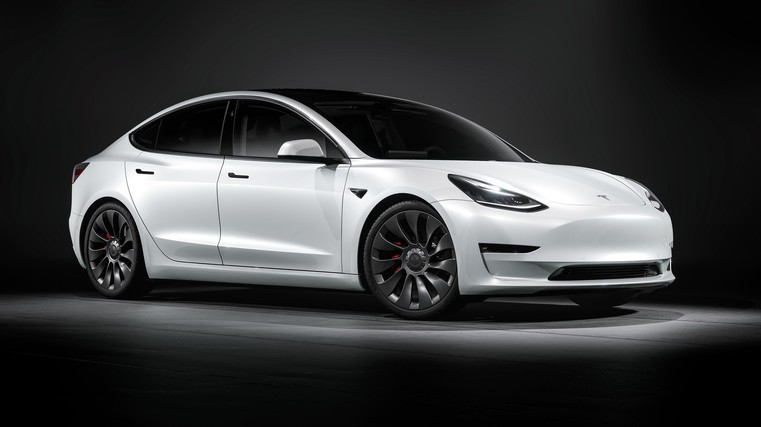 There were 11,204 new passenger vehicles registered in March, which was up by 11 per cent from 10,094 in the same month of last year.
The top model was Tesla's Model 3, pictured, with 949 units for an 8.5 per cent share of the market.
Mitsubishi's Outlander was second with 625 and Toyota's RAV4 third on 496. The Mazda CX-5 with 378 sales and MG ZS on 359 made up the top five.
All models in the top 10 saw at least double-digit percentage increases from March of last year, with the Model 3 jumping 252.8 per cent from just 269 sales a year ago.
The Outlander has the most registrations year-to-date after shifting 2,354 units for 8.5 per cent of the market, while the Model 3 is second on 1,301 and 4.7 per cent.
Mitsubishi was last month's leading marque with its 1,237 cars registered accounting for 11 per cent of the market. Its figures were up 21.6 per cent from March 2021.
Next on the list was Tesla on 949 units and 8.5 per cent, and Toyota with 862 and 7.7 per cent.
Hyundai was fourth on the ladder with 848 registrations and Mazda completed the top five after registering 795 units.
Mitsubishi is also ahead of the pack for the first three months of the year on 3,953 units and a 14.2 per cent market share.
Kia sits in second spot with 2,519 registrations so far this year and 9.1 per cent of the market, followed by Toyota on 2,244 and 8.1 per cent, and Hyundai on 2,158 and 7.8 per cent.
Fifth place was filled by Mazda with 1,733 units for 6.2 per cent of all activity.