Supercar becomes Cowborghini
FRIDAY FUNNY: Lamborghini milks attention after bovine makeover. PLUS – video
Posted on 19 February, 2021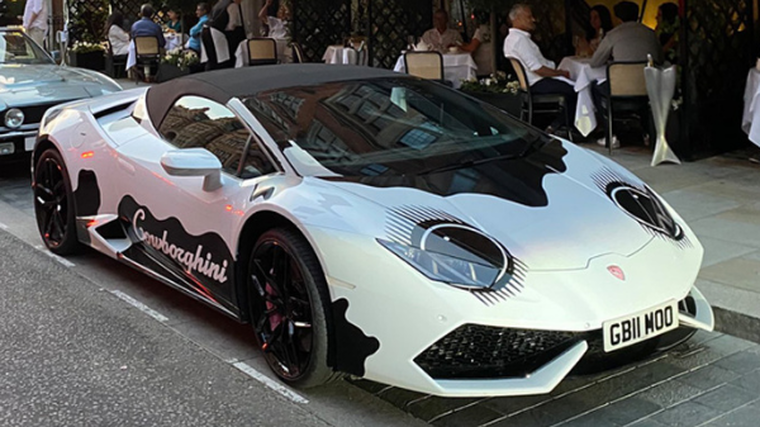 Not many people would spend more than NZ$300,000 on a supercar and then give it a cow-themed paint job.
But that's exactly what the owner of the Lamborghini Huracan Spyder in the video below did and the car can even moo.
Dubbed the "Cowborghini", it features black spots designed to resemble a Friesian cow and has vinyl "eyes" and "eyelashes" over the headlights.
The London-based owner has also replaced all the original Lamborghini crests on the vehicle with custom "Cowborghini" badges and emblems, pictured below.
It is unclear if the "moo" noise is from an adaptive exhaust modification, or simply a push-button horn, but either way the driver is clearly happy to milk attention from onlookers every time they pull away.
Autofile brings you a Friday Funny online every week and we would love to see any entertaining videos, pictures or stories related to all things automotive that you know of or want to share. Email them to editor@autofile.co.nz