Subaru reveals first BEV
Marque's New Zealand arm in talks to confirm the timeline for bringing new zero-emissions SUV to our market.
Posted on 15 November, 2021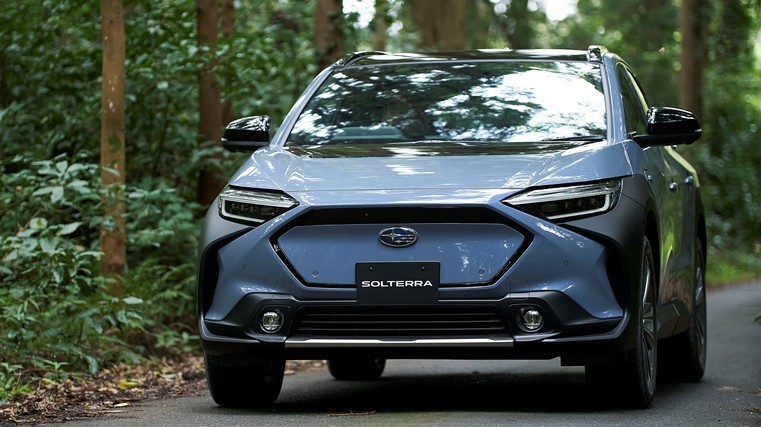 Subaru has unveiled its first all-electric vehicle, the Solterra SUV, but there is no set date for when the model will arrive in New Zealand.
The all-wheel drive (AWD) car has been developed as part of the Japanese marque's pledge to apply electrification technologies to all its vehicles sold worldwide by the first half of the 2030s.
The Solterra will go on sale in Japan, the US, Canada, Europe and China in mid-2022 but Subaru of New Zealand says discussions are ongoing about its availability for our market.
Wallis Dumper, managing director of Subaru NZ, says the company is committed to helping the automotive industry achieve lower emissions goals.
However, he adds that New Zealand has some challenges imposed by the government trying to force a change to EVs ahead of global timelines.
"Subaru Corporation is yet to confirm a timeline for the Solterra's arrival in New Zealand. We are working very closely with Japan and Australia and future electric projects form part of ongoing dialogue between our three entities," says Dumper.
"We can however acknowledge and do our best to support the present government's climate change goals and the role of transport in achieving them.
"With models like the Subaru Solterra coming, it supports and expediates our desire to do so. Key to this success will be how fast the entire automotive industry can be transformed. It can't be done overnight, nor can we get ahead of the major markets."
The Solterra, which is set to become the cornerstone of Subaru's future battery electric vehicles (BEVs), has been developed jointly with Toyota and is built on the e-Subaru Global Platform.
The companies have combined Subaru's AWD technology with Toyota's vehicle electrification technology to create the new SUV.
It will boast front-wheel and all-wheel variants when it launches next year. The former will have a 150kW motor and output of 201hp, while the latter will be powered by two 80kW motors for 214hp.
Subaru says the 71.4kWh battery will deliver 530km of range in the front-wheel version and 460km for the AWD variant.