Subaru of NZ launches 2018 Outback
Subaru of New Zealand has announced an enhanced Outback range for 2018, which includes three variants in the improved line up - 2.5i Sport, 2.5i Premium and 3.6R Premium.
Posted on 13 February, 2018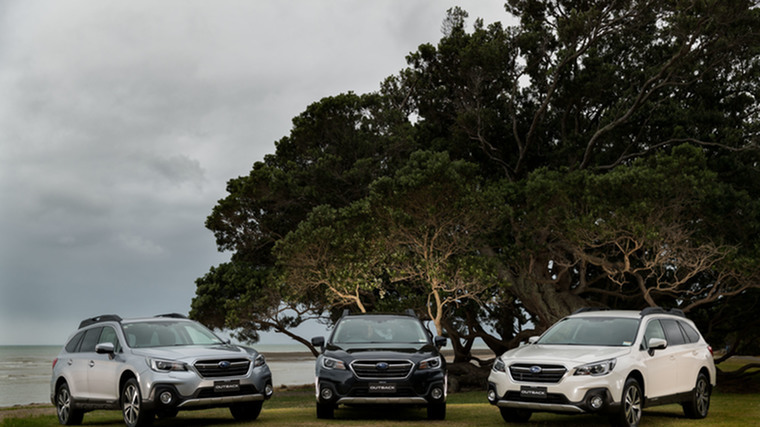 Subaru of New Zealand Managing Director Wallis Dumper says that the Outback is recognised as the Subaru that has changed the passenger car world.
"When the engineers created an SUV out of a Legacy wagon over two decades ago, little did they know the impact it would have on the future. Today SUVs dominate new vehicle sales and Outback has simply grown with that evolution of buyer demand and is now our number one selling model, with 44% of all new Subarus sold in New Zealand being Outbacks." "Given how many Kiwis drive the Outback, any change to our top selling model is important. The new 2018 refresh and upgrade truly adds even more value to the vehicle Kiwis recognise as the best large SUV in New Zealand. It enables Kiwi's lifestyles, and for them to get out and 'do' what they love in a car that can tackle the New Zealand terrain with ease," Dumper adds. The trio of 2018 Outbacks further update includes a new feature known as Lane Keep Assist, which can help prevent accidents by assisting with steering control if a driver unwittingly starts drifting into another lane. The premium variants add a suite of vision assist features and introduce LED steering responsive headlights. High Beam Assist has been upgraded to Adaptive Driving Beam and there is now a Front View Monitor and Side View Monitor in the two premium models. The stylish interior tweaks include a tablet-type central display, allowing for smartphone connectivity, based on Apple CarPlay™ and Google Android Auto™ services.