Speedster's nearly perfect parking
FRIDAY FUNNY: Driver inadvertently tries aerial rather than parallel method to get into gap. PLUS – video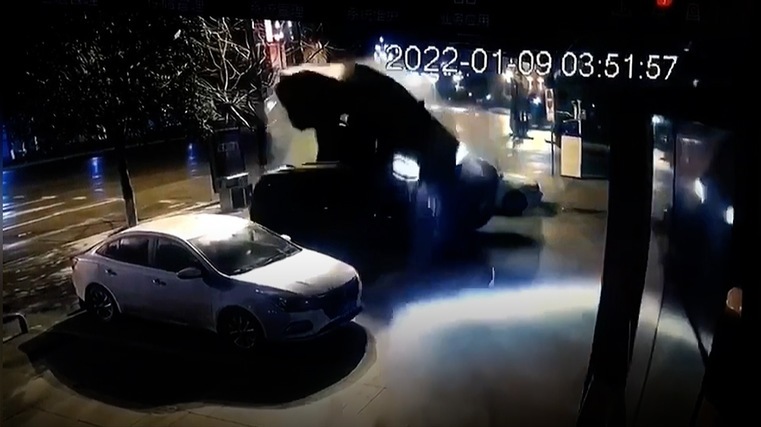 A driver in China accidentally pulled off a stunning manoeuvre after his out-of-control car got airborne and careered over three vehicles before landing almost perfectly in an empty parking spot.
Using this method for squeezing into tight parking spaces doesn't look like something to emulate though given the broken parts left scattered at the site following the incident.
The motorist was lucky to escape unhurt after his antics saw the vehicle he was driving leave the road at speed and collide with four cars in spectacular style.
A surveillance camera captured the dramatic action in the Chongqing municipality in southwest China in January of last year and it was reported upon by the Chinese cable-TV news service, CGTN.
Autofile will be bringing you a Friday Funny online every week and we would love to see any entertaining videos, pictures or stories related to all things automotive that you know of or want to share. Email them to editor@autofile.co.nz.