Speed bump confounds drivers
FRIDAY FUNNY: Land Rover's extreme stunt entertains passers-by. PLUS – video
Posted on 05 November, 2021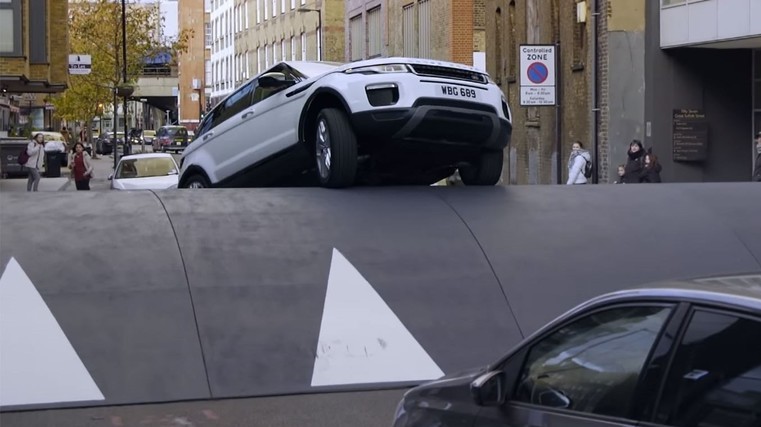 Land Rover left plenty of motorists and onlookers in a mix of amazement and bemusement when it installed a giant speed bump on a London road.
The marketing stunt was designed to have some fun while at the same time demonstrating the potential of its Range Rover Evoque compact SUV.
Drivers encountering the "world's biggest speed bump" would have been surprised to see the excessive traffic-calming device that measured 10m wide, 1.5m high and 6m deep. It was so large that motorists couldn't see past it and so wide that they couldn't drive around it.
Pedestrians passing by were also puzzled and entertained by the feature that popped up in late 2017, with many of them looking on as drivers were forced to make a U-turn or risk damaging their vehicle if they attempted to tackle it.
Eventually, one driver did manage to conquer the mother of all speed bumps as Land Rover displayed the off-road capabilities of the Evoque in an urban environment.
Autofile will be bringing you a Friday Funny online every week and we would love to see any entertaining videos, pictures or stories related to all things automotive that you know of or want to share. Email them to editor@autofile.co.nz