Sales tumble across Tasman
New vehicle sales in Australia declined over a challenging 2018, according to VFACTS, the Australian motor industry's statistical service.
Posted on 06 January, 2019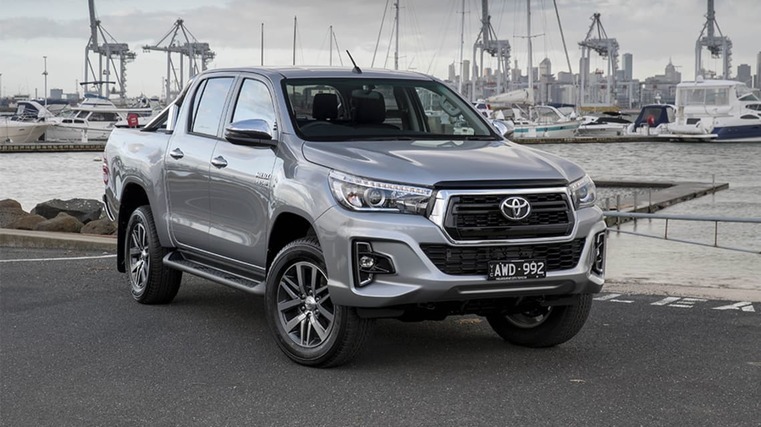 Registrations of new vehicles in Australia declined over a challenging 2018, according to results released by VFACTS, the motor industry's statistical service.
National vehicle sales for December fell by 14.9 per cent from the corresponding month in 2017 to 87,528 units, which took registrations for the year to 1,153,111 vehicles.
Tony Weber, chief executive of the Federal Chamber of Automotive Industries, says the lower result for 2018 represent a reduction of three per cent from the 2017 record sales year.
"New-vehicle sales results in 2018 reflect a challenging climate across the Australian economy, including a slowing housing market, tightening of lending and the drought," says Weber.
He highlights 2018 as a year of continuing adjustment for consumers, with the year seeing a further shift to SUV sales at the expense of passenger vehicles.
"Australian consumers continue to value the comfort, flexibility and utility of SUVs, which collectively accounted for 43 per cent of the market in 2018," says Weber.
"We predicted this trend to continue last year and this has been the case."
Sales of light commercials continued to climb with the Toyota Hilux again the number-one vehicle in 2018 across all categories with 51,705 sales. It was followed by the Ford Ranger, again number two with 42,144 sales. Toyota's Corolla was third with 35,320 sales, the Mazda 3 fourth on 31,065 and Hyundai's i30 fifth on 28,188.
Across the marques, Toyota again led the market in 2018 with an 18.8 per cent share. It was followed by Mazda on 9.7 per cent, Hyundai with 8.2 per cent, Mitsubishi on 7.4 per cent and Ford with six per cent.
The December 2018 market for 87,528 new-vehicle sales was a drop of 15,292 vehicle sales or 14.9 per cent on December 2017.
The passenger car market was down by 9,648 sales or 26.3 per cent over the same month of 2017, SUV sales dropped by 2,848 or seven per cent, the light commercial market slipped by 2,772 units or 12.5 per cent, and heavy commercials fell by 24 sales or 0.7 per cent – all versus December 2017.
Toyota was market leader in December, followed by Mazda and Mitsubishi. Toyota led Mazda with a margin of 7,862 sales and nine per cent.