Sales of Japanese cars plunge
The coronavirus pandemic continues to hurt the major marques, while country's retail sector remains in a slump.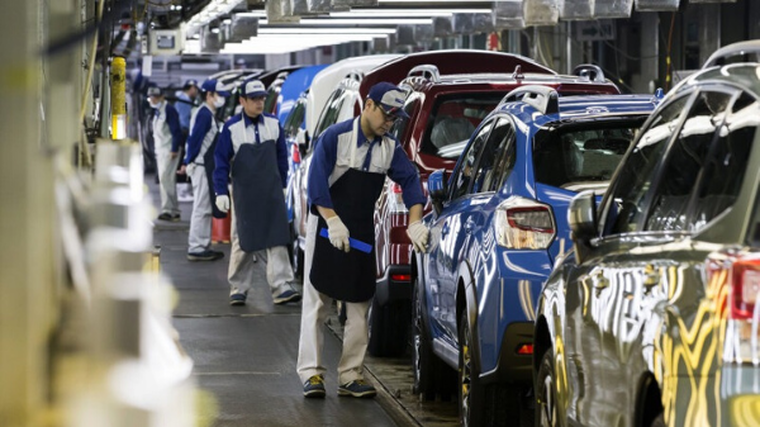 Japanese carmakers suffered a 38 per cent drop in global sales in May with the third straight month of decline mostly being blamed on coronavirus lockdowns.
The country's seven biggest automotive companies sold 1.47 million vehicles last month, compared to 2.38 million units in the same month of 2019, according to Reuters figures.
The tumble happened as many car factories and dealerships remained shut as governments tried to limit the spread of Covid-19. However, the sales drop in May was not as bad as the 50 per cent tumble posted in April.
Global production at the seven carmakers fell 62 per cent year-on-year to 918,974 units in May, compared to a production slump of 55 per cent in April.
Toyota sold 609,460 vehicles in May, down 34 per cent from a year ago. Nissan's sales fell 37.3 per cent to 272,873 units, while Honda's figures slipped 29 per cent to 327,000 vehicles.
Sales of cars have fallen worldwide during the coronavirus pandemic, with North America and Europe the worst hit. China has emerged as a rare bright spot and Toyota, Nissan and Mazda have all reported higher sales there.
Retail slump extends
Retail sales in Japan fell at double-digit pace for the second straight month in May as the impact of Covid-19 continues to weigh on consumer confidence.
The sustained downturn in demand raises risks the world's third-largest economy may stay in recession longer than expected.
Retail sales dropped 12.3 per cent in May from the same month in 2019, with a decrease in spending on big ticket items such as cars fuelling the slump, trade ministry data shows. It follows a 13.9 per cent fall in April.
Japan's economy is forecast to contract by more than 20 per cent on an annualised basis this quarter, marking the third straight quarter of decline.