Repairers hit out at insurance firm
Association fears a company's new business model will be detrimental to panelbeaters and consumers.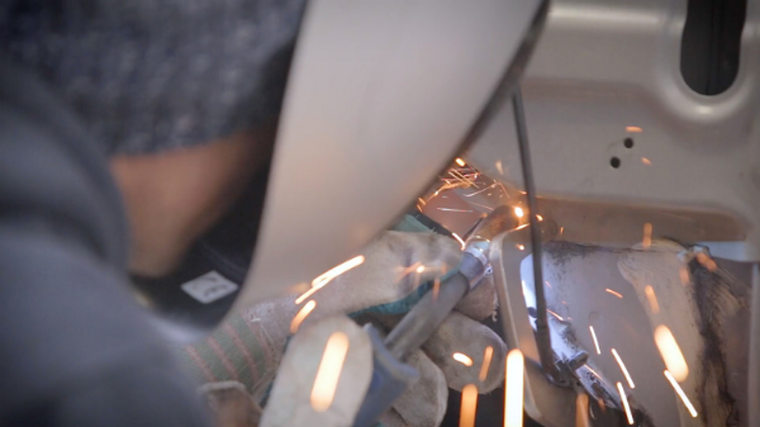 The Collision Repair Association (CRA) fears the industry may be unable to handle the expected growth in electric vehicles (EVs) following a major insurance company changing its approach to repairs.
IAG – which includes State, NZI, AMI and Lumley – is expanding its own collision-repair facilities and opening branches in Hamilton, Wellington and Christchurch to join existing outlets in Auckland.
It is reported the company is changing the conditions of its insurance policies and thousands of vehicle owners in those cities will be required to use the IAG-owned repair shops operating under the Repairhub brand.
Neil Pritchard, general manager of the CRA, says the move has created a competitive imbalance in the market that will impact New Zealand consumers.
"There are several fundamental issues that manifest when an insurer with a dominant market share operates a vertically integrated business model in this way," he explains.
"The model reduces consumer choice and removes any natural mechanism for third-party quality control – in other words, if the insurer is paying for and implementing the repair, who is there to advocate for the consumer and have quality-control oversight?"
A survey of 207 collision-repair companies by the CRA shows IAG has dropped to become the lowest-ranked insurer in the country since adopting the new business model.
Pritchard, pictured below, adds the relationship between the panel-beating industry and IAG is at an all-time low.
IAG's expansion of Repairhub follows the trial of a facility in East Tamaki, Auckland, that focused on "rapid motor vehicle repairs that are non-structural".
Pritchard describes the approach as choosing the most profitable cosmetic repairs and outsourcing the more complex structural repairs.
"By strategically removing the more lucrative work, the insurer is compromising the ability of repairers in the industry to prepare for predicted surge in the number of electric vehicles expected over the next decade," he warns.
"Already we have seen evidence of this new insurer model becoming a factor in the closure of one collision repair business and feedback from our membership base is that it is compromising their ability to adequately invest in training and equipment."
He notes 100 EV models are due to arrive in showrooms by next year and they will present new challenges to repairers such as the risk of electric shock and longer repair times because of complex structural materials.
"Our concern is that this insurance model is now expanding into New Zealand's largest population centres, which is set to adversely impact thousands of consumers, preventing them from buying locally, and could leave the industry underprepared to manage structural repairs on the new EVs and other modern vehicles set to land here in the coming years."