Rally champs gain world-class finale
Organisers lock calendar for the 2022 domestic championship in place after two years of interruptions.
Posted on 03 December, 2021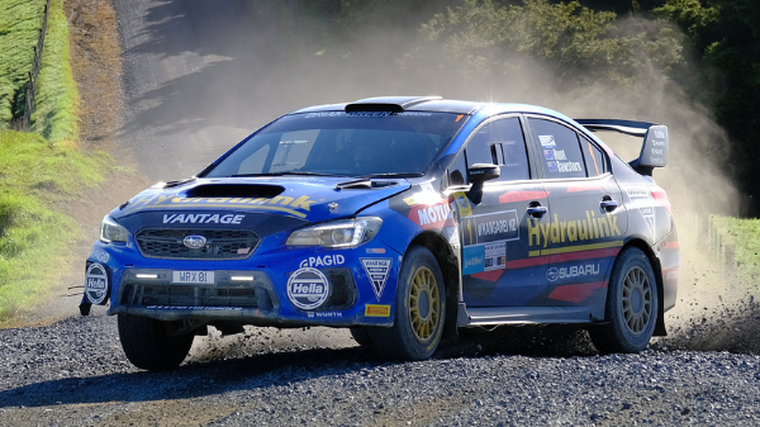 A double-header in Auckland will conclude the six-round Brian Green Property Group New Zealand Rally Championship after the organisers confirmed the race calendar for 2022.
The championship will begin with the Rally Otago in April before visiting Whangarei, South Canterbury and Hawke's Bay.
It will conclude with Rally New Zealand, which will comprise rounds five and six of the competition.
Round five will be the first day of the Auckland event, while the final round will be made up of days two and three of the World Rally Championship (WRC) showpiece that is returning to New Zealand for the first time in a decade.
Blair Bartels, championship co-ordinator, says the return of Rally New Zealand allows organisers to finish the season with a "massive bang".
"I know competitors all over the country will look forward to being part of the WRC event on some of the most famous stages in the world, including some stages recently voted amongst the best the country has to offer," he adds.
Elton Goonan, chief executive of MotorSport New Zealand, says his organisation endorses the 2022 calendar and is excited about the championship.
"After two years of interruptions due to Covid-19 we are all looking forward to a season of great rallying action, on iconic Kiwi roads all over the country and with the world watching its conclusion," he explains.
2022 Brian Green Property Group New Zealand Rally Championship
Round 1: April 8-10, Otago Rally
Round 2: May 13-15, International Rally of Whangarei
Round 3: June 18, Rally South Canterbury
Round 4: July 30, Rally Hawke's Bay
Round 5: Sept 29-30, Rally New Zealand Day 1
Round 6: Oct 1-2, Rally New Zealand Day 2 and 3