Port's profit and car volumes slide
Chief executive optimistic operations will start heading back to normal in the coming months.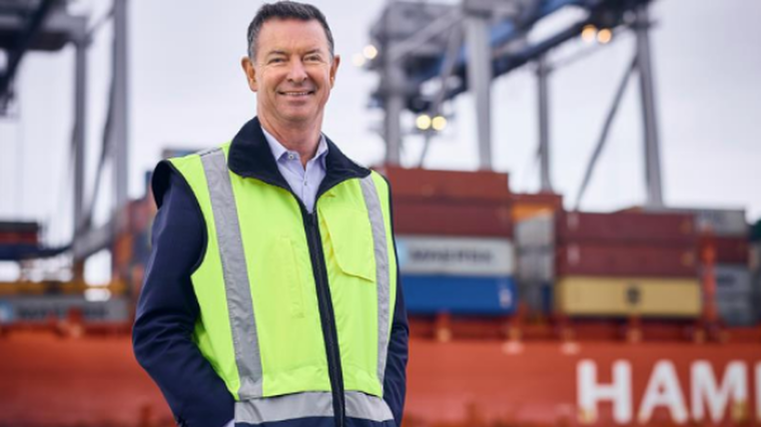 Ports of Auckland's first-half profit has tumbled 21 per cent from the same period a year earlier as it battles congestion and Covid-19 pandemic issues.
Net profit after tax for the six months to December 31 was $13.6 million, compared to $17.2m in the previous first half, with car imports also down over the same time frame.
The port handled 416,232 containers and 104,224 cars during the half. Total cargo volume dropped four per cent to 3.15m tonnes.
Tony Gibson, Ports of Auckland (POAL) chief executive, says while the company is disappointed with the result there are signs of improving car volumes.
"We're down across all the streams of business," he explains. "Container volumes are down 12.5 per cent, general cargo is down four per cent, cars are down 15 per cent and there were no cruise ships.
"Car volumes have bounced back from a fall in the first six months of calendar 2020 and the newly completed car handling building has been well used, demonstrating its value to the motor vehicle supply chain.
"The first half of this financial year has been incredibly hard for the business, but we can now look forward with some optimism. That is not to say the second half won't be difficult – it will – but we have plans in place to resolve the issues that affected us in this period.
"We expect the current issues to be behind us in the second half of calendar 2021 and to be able to lift performance in FY2022."
Global problems
The number of ship visits fell 27 per cent to 468 during the half. Delays and wait times of more than two weeks for berths has also caused problems for the upper North Island supply chain.
Gibson, pictured, says staffing issues and Covid's impact on global shipping are the main reasons for the delays.
He predicts shipping lines will be able to maintain fixed berthing windows at the port from April, with the POAL's automation project set to go fully live a few months after.
"There has been one big issue that has loomed large over this six-month period: Global supply chain congestion as a result of COVID-19, which has had flow on effects to our container terminal automation project and delays to shipping through our container terminal," he explains.
"Phase one of automation [at the port] was meant to go-live in March 2020, but days before the go-live date the country went into level four lockdown and work had to stop. The project is back up and working now with systems all running to plan.
"Across the month of September and into October, the events of the year combined to produce a perfect storm, reducing container terminal throughput and delaying shipping through Auckland.
"Another impact of Covid is that normal supply chain patterns disappeared and have not come back."
Gibson notes other international events have impacted operations, including strikes at ports in Australia and unexpectedly high cargo volumes worldwide.
"By August we were seeing more ships running off-schedule than normal," he adds. "As New Zealand's largest import port and the first port of call for many services, the increase in import demand had a significant impact.
"In a normal year we have busy and quiet periods during the week and across the year, for which our rosters and staffing level are designed.
"This year, with no quiet periods, there was no time in the week when days off didn't have an impact and staff were consistently working longer hours. In the interest of staff welfare, we changed the roster to reduce maximum work hours and improve days off with a consequent impact on productivity."
While POAL is reluctant to make any financial forecasts, Gibson says the final result will be worse than last year.
"Thanks to Covid it is pretty much impossible to forecast at present. However, our increased recruitment and training, will result in a larger container terminal workforce and ensure we are ready for anticipated increased container demand. It will also ensure we are geared up long-term to handle any spikes in demand and throughput."