Port workers receive Covid-19 vaccines
Government begins injection programme for border staff in fight against pandemic.
Posted on 24 February, 2021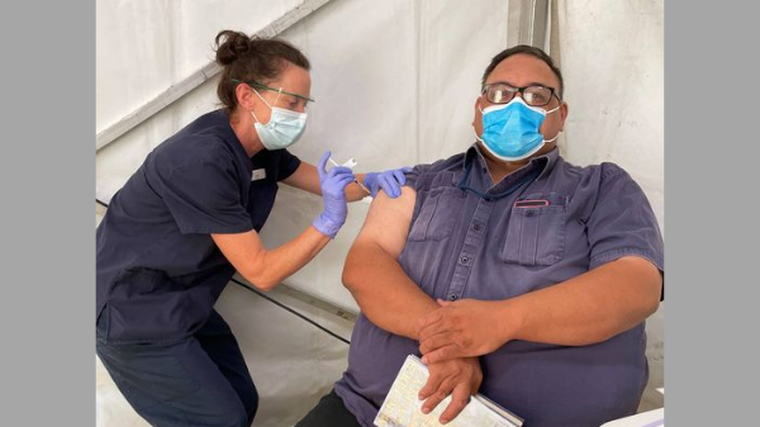 Border workers at Ports of Auckland (POAL) have been among the first in New Zealand to receive Covid-19 vaccinations, with hundreds of people injected over two days.
The rollout of the government's vaccine programme began with staff at managed isolation and quarantine (MIQ) facilities in Auckland and Wellington.
Next up, were workers based at POAL who received their jabs on site on February 22 and 23.
Other frontline staff at MIQ or border facilities in Auckland and Wellington, along with those based in Christchurch, Hamilton and Rotorua, are due to be vaccinated by the end of February.
POAL says in a Facebook post from February 22: "Wiremu – who works for one of our third parties, C3 – was the first port border worker to be vaccinated on site.
"The team from Shore Care, who have been doing on-site border testing for a long time, are now also administering the Covid-19 vaccines for our border workers – starting with those who have higher-risk roles."
Ashley Bloomfield, director general of health, says vaccinations for border workers are an important first step in New Zealand's response to the coronavirus pandemic.
About 12,000 border and MIQ workers are due to get the vaccine over the coming weeks before a wider rollout of the vaccine programme.