Police car gets stuck on bollard
FRIDAY FUNNY: Cops highly embarrassed after their vehicle becomes stranded during patrol. PLUS – video
Posted on 22 October, 2021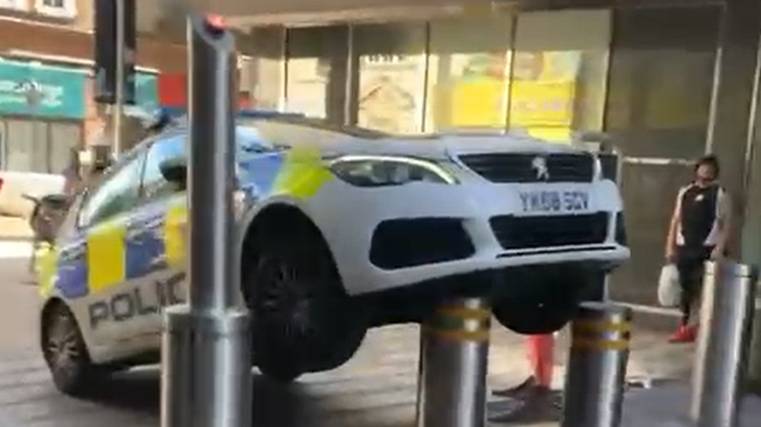 Two police officers were left stranded when their parked patrol car was lifted into the air by an electric bollard that unexpectedly rose from the ground.
The cops did not receive much sympathy from members of the public who laughed and jeered as they witnessed the situation in the centre of Leeds, in northern England.
Eventually the bollards were lowered, and the police were able to drive away to have the vehicle assessed for damage.
The officers had reportedly pulled up to speak with a group of homeless people on October 8 when the automatic bollards hoisted the front end of their Peugeot 308 and left them stuck.
This video of the amusing scene first went viral on Facebook and has since been seen by tens of thousands of people around the world after appearing on YouTube and a number of other websites.
Autofile will be bringing you a Friday Funny online every week and we would love to see any entertaining videos, pictures or stories related to all things automotive that you know of or want to share. Email them to editor@autofile.co.nz