Outlander extends marque's success
Mitsubishi SUV ousts Toyota RAV4 from top of the passenger car chart, but predicts more supply-chain pressures ahead.
Posted on 14 January, 2022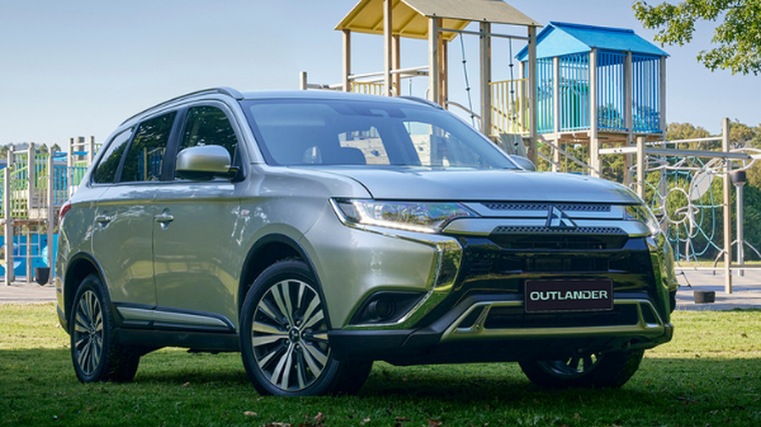 Mitsubishi Motors New Zealand (MMNZ) has ended the long-running dominance of Toyota after its Outlander emerged as the country's top-selling new passenger car in 2021.
The model's 6,512 sales and 5.8 per cent market share last year put it ahead of the Toyota RAV4, which sold 6,225 new units and was the sector's best-seller in 2020.
The Outlander's number of registrations was an increase of 168.5 per cent from the previous year when it sold 2,425 units and was the sixth most popular model. About 10 per cent of its 2021 sales were plug-in hybrids (PHEVs).
MMNZ had further reason to celebrate after its ASX was the third best-selling passenger car on 5,043 units for 4.5 per cent of the market, and Mitsubishi was second on the marques' ladder for the same category.
It registered 14,608 passenger units in 2021 for a 13 per cent market share, behind Toyota on 17,919 and 16 per cent.
Reece Congdon, MMNZ's head of marketing and corporate affairs, is stoked with the Outlander, pictured, taking out the top spot in 2021.
He adds the model has a "well-known reputation for reliability", which is "why a large chunk of our customer base has upgraded and are onto their second or third Outlander, and why we saw hundreds of pre-orders for the next-generation model that landed late last year".
Congdon told Autofile Online: "The Outlander nameplate has been a Kiwi family favourite for almost a decade now and hitting the number-one passenger spot is a testament to its quality.
"We've been humbled by the support Kiwis have shown our brand over the past seven to eight years, but our result in 2021 was truly remarkable."
Congdon describes being crowned the second best-selling marque as the culmination of almost a decade of hard work and dedication from the "Mitsubishi family".
"The number-two position was a headline goal for us in 2021, so we're thrilled to have achieved that."
He notes the achievements of the past year reflect "some of the most talented people in the industry" working at MMNZ's headquarters, in its dealer network and among its business partners.
"It's those people whose collective efforts have guided us through the most successful period in the modern era of our brand."
Congdon says MMNZ won't be resting on its laurels for the year ahead and is planning a number of initiatives this year, which will also see the arrival of the seven-seat, next-generation Outlander PHEV.
"The number-one challenge going into 2022 will be supply chain issues. In 2020 and 2021 we saw challenges for the motor industry supply chain, but as we're now witnessing in Australia, omicron has the potential to cripple supply chains across all industries.
"In the back of a number of Kiwis' minds will also be some apprehension, and perhaps a little confusion around the clean car discount and standard.
"Once the public have an opportunity to digest what that means for them and their next purchase, it will be interesting to see what the impact on the industry is."