New-vehicle sales tumble by 3.5%
The MIA reports the market for new vehicles dropped back during November to confirm decreased consumer demand during this year.
Posted on 03 December, 2019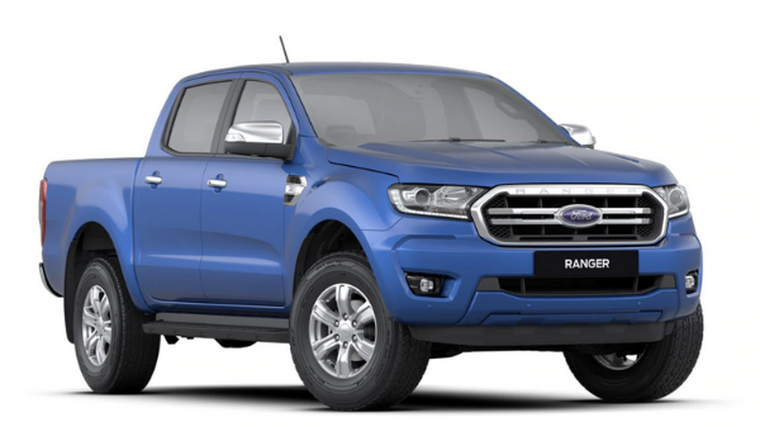 There were 13,850 new vehicles sold last month, which was 3.5 per cent – or 509 units – lower than November 2018, according to Motor Industry Association (MIA) statistics.
Year to date, the market is down by 4.7 per cent, which confirms MIA expectations that overall sales in 2019 will be down by about five per cent on last year's volumes. Chief executive David Crawford notes last month's statistics reflect a steady, but slightly weaker, market compared to 2018.
"Pure electric vehicles continued their modest rate of monthly registrations at 147 units for November with 84 PHEVs and 591 hybrid vehicles sold during the month," says Crawford. "Registrations of 9,640 passenger vehicles and SUVs for November 2019 were up 1.06 per cent, or 97 units, on 2018, while commercial registrations of 4,210 were down by 12.6 per cent and 606 units compared to November 2018."
The top two models in November were the Ford Ranger, pictured, on 907 units. It was followed by the Toyota RAV4 with 881 sales, while the Toyota Corolla was bumped back into third place on 658.
Toyota remained the overall market leader with 22 per cent share and 3,110 units. Next up was Ford with 10 per cent and 1,360 units. Mitsubishi claimed third spot with eight per cent and 1,042 units.
Passenger cars and SUV sales
The top-selling models during November were the RAV4 on 881 units. It was followed by the Corolla with 658 and Kia's Seltos on 400 units. Toyota topped the marques ladder with a 23 per cent market share thanks to 2,171 registrations. It was followed by Kia with nine per cent and 884 units, and Holden on eight per cent with 724 units.
Commercial vehicle sales
Ford's Ranger retained top spot as the best-selling commercial with a market share of 22 per cent and 907 units, meaning it has all but, yet again, sealed the crown of New Zealand's top-selling new vehicle. It was followed by Toyota's Hilux with a 15 per cent share and 648 units. The Mitsubishi Triton came third with a nine per cent market share thanks to 392 sales.
The blue oval regained the market lead thanks to 994 sales to claim a 24 per cent of the market share. Next up was Toyota with 22 per cent and 939 units, while Mitsubishi came third with nine per cent and 394 units.
SUVs dominate last month's market
The top segment in November was medium-sized SUVs with a 20 per cent share of the market. They were followed by compact SUVs with 17 per cent, and the pick-up/chassis four-by-four segment on 14 per cent.