New SUV on sustainable journey
BMW hails an electric vehicle (EV) that is setting the benchmark for its future cars.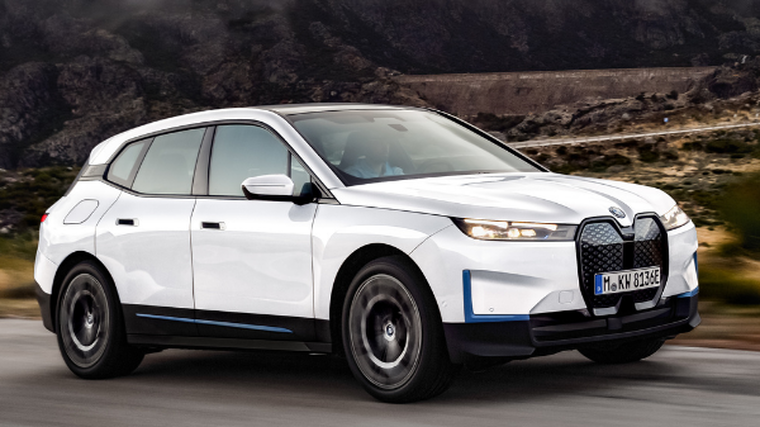 BMW is preparing to release a trailblazing all-electric SUV into the New Zealand market in the fourth quarter of this year.
The marque says the BMW iX is undergoing its final phase of series development and will be offered with two model variants – the iX xDrive40 and BMW iX xDrive50.
It is the first car based on a "new, modular and scalable toolkit" that will influence future vehicles from the BMW Group.
The company is putting a greater emphasis on sustainability in creating its cars. This includes using electricity from renewable sources during production and the final products featuring a high proportion of recycled materials.
BMW says the cobalt and lithium required for the high-voltage batteries comes from controlled sources in Australia and Morocco.
During production of the overall vehicle in Germany, the battery cells are manufactured using only green power from certified sources.
BMW says the iX also uses a high proportion of secondary aluminium and recycled plastic, and the car's interior features FSC-certified wood, leather tanned with olive leaf extracts and other natural materials.
Raw materials used for the floor coverings and mats include recovered fishing nets.
The iX's motors rely on the feed-in of electric energy instead of magnets for excitation of the rotor, thus avoiding the use of rare earths found in the manufacturing of magnets.
The xDrive50 has an electric motor on the front axle and another at the rear axle, which produces total output of more than 370kW and takes it from 0-100kph in less than five seconds.
Meanwhile, the xDrive40 has an output of more than 240kW and is only about one second slower in clocking 0-100kph.
Average electric power consumption in the Worldwide Harmonised Light Vehicle Test Procedure (WLTP) cycle is less than 21kWh per 100km for the xDrive50, and less than 20kWh for the xDrive40.
BMW says the xDrive50 offers a range of more than 600km in the WLTP cycle, while the xDrive40 tops 400km. New charging technology means a 10-minute plug-in time also provides enough energy to add more than 120km and 90km of range respectively.
Other technological advances that debut in the iX will provide a platform for progress in the areas of automated driving and digital services.
For example, the level of computing power in the models can process 20 times the data volume of previous models.
Frank Weber, a member of BMW AG's board of management, says: "The iX has more computing power for data processing and more powerful sensor technology than the newest vehicles in our current line-up, is 5G-capable, will be given new and improved automated driving and parking functions and uses the high-performing fifth generation of our electric drive system."