New-car sales nearly double
Toyota and Mitsubishi lead the charge as market bounces back from the disruptions of the Covid-19 pandemic last year.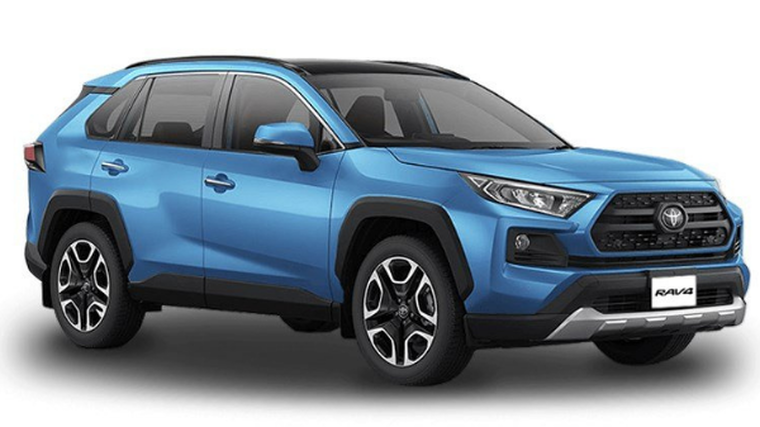 There were 10,012 new passenger vehicles sold in May for an 85.4 per cent jump from 5,400 in the same month of 2020 to bring the year-to-date total to 47,371.
Toyota's RAV4, pictured, topped the ladder with 620 registrations to claim a 6.2 per cent share of last month's market.
It was followed by two Mitsubishis – the ASX recorded 525 sales for 5.2 per cent and the Outlander had 407 for 4.1 per cent.
Year to date, New Zealand's best-selling car is the Outlander thanks to 2,389 registrations for a market share of five per cent. The RAV4 is second on 2,178 and Mitsubishi's ASX third with 1,921.
May's top marque was Toyota with 1,359 new passenger vehicles sold – a 13.6 per cent share of the market. Mitsubishi was second with 1,183 and Kia came in third on 1,016. Suzuki was fourth with 772 sales.
This year, Toyota leads the way with 6,205 registrations. Kia's year-to-date total for new cars is 5,567 and Mitsubishi is third with 4,496.
All bar one region enjoyed substantial increases in sales in May compared to the same month a year ago, which clearly shows the dramatic impact of Covid-19 on business in 2020.
In the main centres, Auckland's figures were 101.7 per cent higher with 4,149 sales compared to 2,057 in May 2020.
Over the same timeframe, Wellington's numbers grew 70.7 per cent from 652 to 1,113, while Christchurch recorded a 123.6 per cent increase from 479 to 1,071.
In contrast, Timaru's numbers dropped by 18.1 per cent from 72 to 59.