New-car sales fall 34.6%
Toyota takes out top two spots while Tesla's Model 3 surges up the rankings to become the fourth best-seller in August.
Posted on 03 September, 2021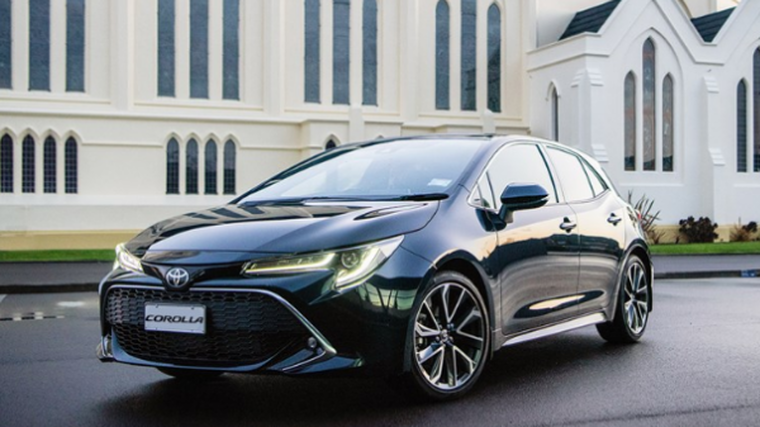 There were 4,627 new cars sold last month compared to 7,072 in August 2020 – a decrease of 34.6 per cent.
The drop was expected after a nationwide lockdown in response to a Covid-19 community outbreak effectively wiped out two weeks of trading, with dealers only able to sell essential service vehicles.
Last month's sales took the year-to-date total to 72,287, which is 41.1 per cent higher than the 51,217 at the same stage in 2020.
The best-selling model was the Toyota Corolla, pictured, on 450 units for a market share of 9.7 per cent. This represented a 132 per cent jump in its sales compared to 194 in the same month of last year.
Toyota's RAV4 was second with a 6.6 per cent market share thanks to 305 registrations, although its monthly tally fell 52.2 per cent from 638 a year ago.
Mitsubishi's ASX notched 245 sales, which was up 69 per cent from 145, and a 5.3 per cent share.
The Tesla Model 3 was fourth on 191 units, followed by the Mazda CX-5 with 183.
As for marques, Toyota topped the ladder with 1,133 sales, which was down from 1,363 – or by 16.9 per cent –compared to August 2020. It now has a year-to-date total of 9,979, equivalent to 13.8 per cent of the market.
Mitsubishi was second on 518 units – an increase of 19.1 per cent from 435 a year ago. Year to date it has sold 8,863 for a share of 12.3 per cent.
Suzuki rounded out the top three after a 25.4 per cent dip from 558 to 416 registrations, which gives it 5,471 sales so far in 2021.
All the regions saw new-car sales drop in August when compared to the same month of 2020, with Christchurch and Blenheim the only regions to record percentage falls below 10 per cent.
Both areas suffered drops of 6.7 per cent, with Christchurch's sales falling from 762 to 711, and Blenheim slipping from 60 to 56.
In the other main centres, Auckland's figures were 29.5 per cent lower with 1,821 sales compared to 2,584 in August 2020. Over the same timeframe, Wellington's numbers slumped 42.1 per cent from 749 to 434.