NBR 2019 Rich List released
Rich Listers in NZ's auto industry? Autofile Online reviews NBR's recently released rich list for 2019.
Posted on 12 August, 2019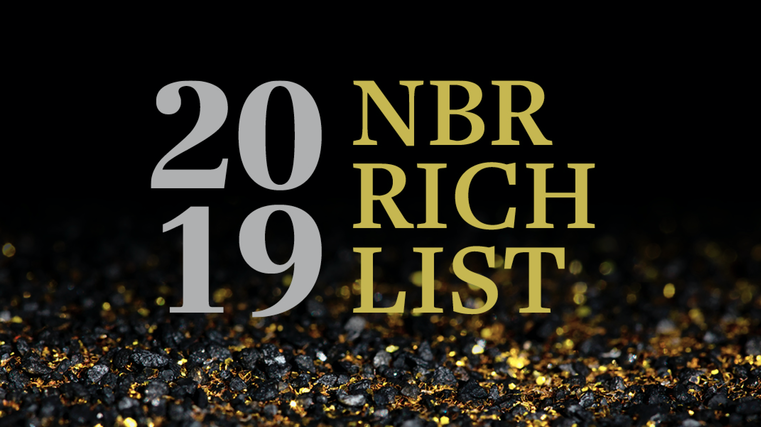 Many key figures from New Zealand's automotive industry have made an appearance in this year's Rich List.
Of the 20 newcomers, two are involved in the motor-vehicle industry, they include the Farmer Family and Peter Coote. Coote is involved with the Car Distribution Group and was a director at the Ports of Auckland.
Below are summaries of 'rich-listers' with links to the motor-vehicle industry:
Todd family - $4 billion
The Todd family was one of the first in the motor-vehicle business, importing vehicles from 1912 and establishing the Todd Motor Company in 1923. It branched into car assembly in 1935 and for many years its mainstay until exiting the business in 1987. The family has been involved in the energy industry ever since.
Spencer family (late John) - $1.1 billion
With their fortune derived from a pulp and paper empire, the Spencer family continues to build its considerable empire with a range of investments.
One of its most recent investments, through the family's Windhaven Investments company, is with rideshare company Zoom. Before the family's input Zoom appeared to be flatlining, but the Spencers saw something in it and bought a 90 per cent stake.
Since then it has gone from strength to strength; last December, it reported a startling 400 per cent growth in revenue over the previous 24 months, with rides increasing by 620 per cent over the same period.
It also entered the Christchurch market, spreading its reach down from the North Island. They now have more than 3,500 drivers in the country's main centres.
The Spencers were busy earlier last year too, this time through their Clime Group. Clime sold its CardLink Systems fuel card programme to NYSE-listed company FleetCor Technologies for an undisclosed although reportedly considerable sum.
CardLink was set up in Auckland in 1984 and markets fuel cards to small and medium-sized businesses. It also offers processing and outsourcing services to oil companies and other partners.
Alan Gibbs - $590 million
Gibbs Technologies is the world's first manufacturer to engineer vehicles that can exceed 50kph on water and achieve normal speeds on land. Gibbs has since developed 11 different types of vehicles and has more than 50 patents.
Sam Morgan - $550 million
Sam Morgan made his fortune when Trade Me was sold to Fairfax Media for $700m has since become known as an investor in technology companies.
Sir Colin Giltrap - $400 million
Sir Colin Giltrap has contributed to the motor industry for more than 40 years. He established the motor industry company Giltrap Group Holdings. He was the owner of the NZ franchise of the A1 Grand Prix World Cup of Motorsport, and worked to retain the V8 Supercar series in New Zealand.
While his sons, Michael and Richard, jointly manage the Giltrap Group, Sir Colin still holds the title of executive chairman.
Sir Colin has sponsored and contributed to events and charities,
most recently his funding of Auckland University scholarships has resulted in some ground-breaking research into the causes of type 1 diabetes.
John Copson - $350 million
Copson founded AutoSure NZ and Crown Insurance, which were sold to Vero for $68m in 2004. His net-worth has increased by $10m since last year's Rich List was announced.
Drinkrow Family – $300 million
Founded by Allan Drinkrow, the Kaipara Ltd. empire covers civil engineering, quarries and property development.
Outside of business, Drinkrow is the proud owner of a priceless collection of vintage race cars, currently displayed in the Pine Harbor Motorsport Museum in the East Auckland suburb of Beachlands.
Spencer family (late Peter) – $220 million
Peter Spencer, the son of paper empire creator Berridge Spencer, died in 2008. His landholdings were vast, the biggest of which was the 4856ha Erewhon Station near Taihape, which he bought in 1992 for $6m.
He was also involved in car assembly through Motor Holdings, financial services (Equitable Group), clothing (Alliance Textiles), machinery and vehicle imports (Caspex) and communications (Cellular Vision NZ).
Offspring of the late Peter Spencer have continued to become successful business people in their own right, including Howard Spencer who has been the managing director of Hyundai Motors New Zealand since 2007.
Peter Coote - $190 million – newcomer
Newcomer Peter Coote has made his fortune moving millions of imported vehicles around New Zealand, he owns 85 per cent of The Car Distribution Group (CDG).
CDG owns and managed more than 24ha of storage facilities for over 10,000 vehicles throughout New Zealand and is the country's leading distributor for the motor vehicle industry.
One of Coote's early transport ventures was the acquisition of Provincial Freightlines based in Thames. The CDG stable now also includes Car Haulaways, Auckland Vehicle Deliveries, Haul Plus and Nationwide Transport.
Gibbons family - $170 million
The Gibbons family had a significant increase in their net worth, up from $135m last year to $170m this year.
Now in its third generation of Gibbons ownership, Wellington's Colonial Motor Company (CMC) returned a record profit last year. However, its most recent half-year report shows profit is down 9 per cent to $10.8 million from the previous period.
"The immediate outlook is for revenue to remain high but lower margins and higher costs will constrain trading profitability," its half-year report says.
Neville Crichton - $150 million
Crichton owns the Ateco Group, which imports European, Korean and Chinese marques into New Zealand, Australia and South Africa.
Lionel Rogers - $120 million
Lionel Roger's Parnell mansion is stocked with some of New Zealand's finest classic cars. According to NBR, these include Ferraris, a Maserati and a Ford Model A Tourer.
However, his main passion revolves around Bugattis. Rogers owns a genuine Type 13 and Type 44s, and a replica Type 55.
Wayne Leach - $115 million
Motor-vehicle dealer Wayne Leach bought into Winger Motors almost 30 years ago – now the company is one of New Zealand's largest dealer networks.
As well as the franchises, Leach owns valuable showrooms and yards collectively worth more than $55m. The most valuable property is Isuzu in Auckland's Greenlane, valued at $17.5m. The Maserati showroom in Newmarket is worth $8.8m.
Richard Balcombe-Langridge - $115 million
While best known as the owner of Metropolitan Rentals, Balcombe-Langridge is a passionate car collector. He has a private museum which houses 25 Rolls Royces and six Bentleys.
Paul Kelly - $75 million
Paul Kelly's net-worth, according to NBR, has also had a significant increase, from $50m in 2018 to $75m this year.
Paul Kelly Motor Company was established in 1998 and now has four locations in Christchurch.
Farmer Family - $65 million - newcomer
Newcomers, the Farmer Family, owns and operates the biggest used and new car dealership in the Bay of Plenty.
Originating in Tauranga in 1991, the business moved to Mount Maunganui 17 years ago. The $13m Autovillage now occupies more than a hectare on Hewletts road, where it sells nine brands in separate showrooms on the same site and accounts for up to half of new car sales in Tauranga.
Peter Farmer continues to be a director of the company and his son Michael is managing director.
Rick Armstrong - $60 million
Armstrong Motor Group was founded in Christchurch in 1993 and now has dealerships nationwide.
While many of his dealerships operate from leased premises, including two major sites owned by Giltrap, Armstrong and his trustees can lay claim to a property portfolio worth more than $30m.
Image source: NBR online
Click here to read the entire Rich List (subscription to NBR is required).