Mini's main man for marketing
Nikesh Gohil to help spearhead marque's push towards offering a fully electric line-up of models.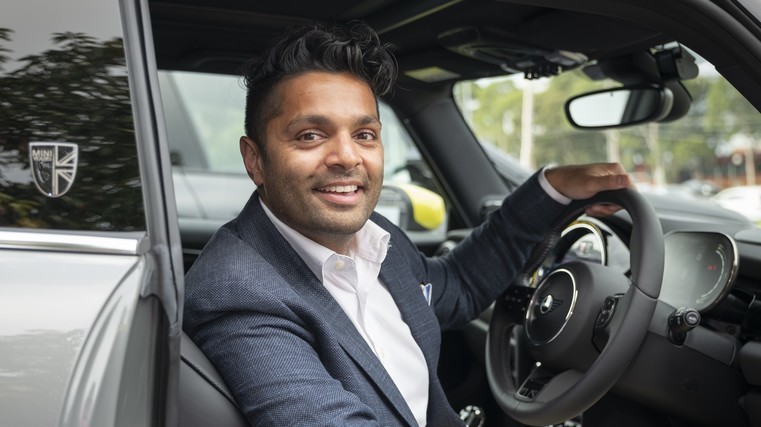 Nikesh Gohil has been appointed as Mini's new head of marketing for New Zealand and Australia.
Gohil, who joined Mini Australia and New Zealand in 2016, was most recently marketing manager for brand and partnership.
One of his highlight achievements in that position was developing a multi-tiered collaboration with the Sydney Mardi Gras, which generated a total of 18.4 million in reach across news outlets, and various LGBTIQA+, arts and culture publications.
Gohil, pictured, also previously worked as the customer experience manager for BMW and Mini after-sales, which saw him play a key role in improving all aspects of the "servicing journey".
In his new position, he will lead the development and implementation of Mini marketing strategies across Australasia, while nurturing the brand through targeted creative campaigns. He succeeds Alex Mclean, who moved to the role of general manager of BMW Australia marketing this year.
Gohil is looking forward to complementing Mini's push towards offering a fully electric line-up of models in the future with strategies that further elevate its "iconic and playful" brand values.
"Since its inception, Mini has showcased sustainability by being an economical, efficient and well-packaged mobility solution for people all over the world," he adds. "More than 60 years later, it continues its sustainable legacy by striving to become a fully electric brand by 2030."
Matt Schmidt, general manager of Mini Australia and New Zealand, says: "Over the past six years, Nikesh has demonstrated his passion for Mini through the execution of creative campaigns, and has been one of the key driving forces behind generating stronger awareness and excitement around its expanding electric portfolio."