Mini gets more digitally advanced
From March 2018, all new MINI models will be available with the option of a built-in 4G SIM card that will usher in a new era of connectivity.
Posted on 13 February, 2018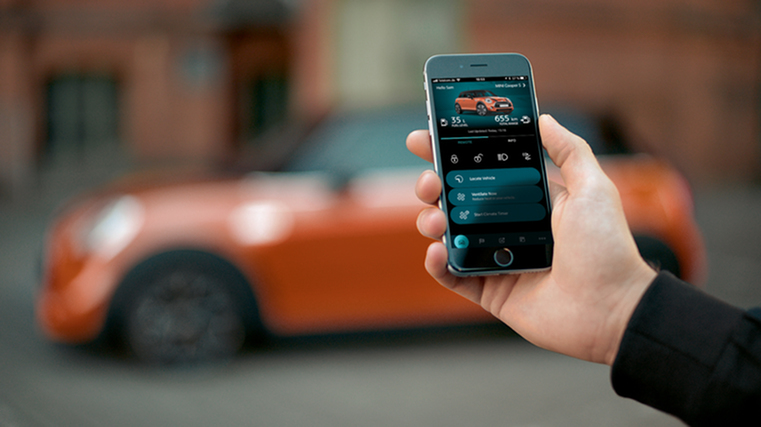 This means the existing features in the portfolio, such as Intelligent Emergency Call and Tele-services, will be joined by new services including the Concierge Service, Real Time Traffic Information with navigation map updates and MINI Online. The 4G SIM card and an update for the MINI Connected app will allow customers to access a variety of new digital services from March 2018. These include:
Send to Car (for importing destinations from a smartphone to the car),
Remote Services (e.g. for locking the car's doors from a smartphone) and,
In electrified MINI models – a charging timer, charging station search facility and personal efficiency status display.
The new MINI Connected services will be offered in a choice of three packages: Connected Media, Connected Navigation and Connected Navigation Plus. When used together with the MINI Connected app on a smartphone, they will open up access to a host of digital services both inside the car and beyond. The first models to be made available with this new and extensive connectivity capability are the new 3-door MINI, new 5-door MINI and new MINI Convertible.