Mini dazzles with 2,000 extra lights
FRIDAY FUNNY: Car delivers festive fun and cheer to help good causes. PLUS – video
Posted on 24 December, 2021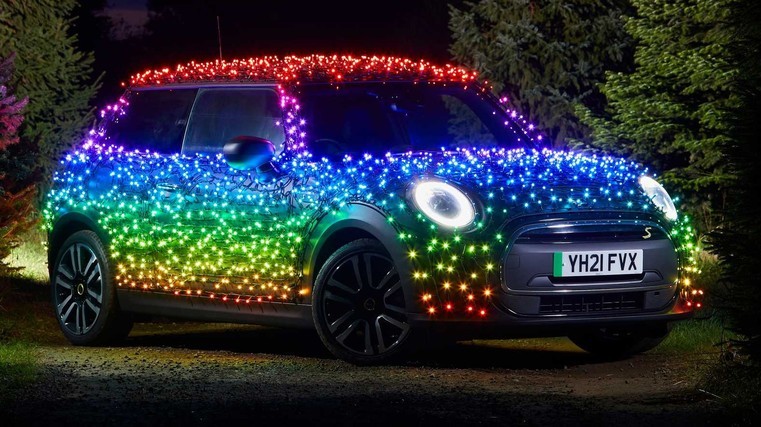 Mini has got behind a motorist's wacky fundraising efforts by helping them transform one of its cars with a dazzling 2,000 LED lights before taking it on a tour of the UK.
Nicholas Martin has had fun putting festive lights on his car and driving it around his hometown of Bracknell, Berkshire, for a number of years.
He turned his colourful antics into a fundraiser in 2020 and collected £5,000 for charities.
Martin expanded his venture this year and smothered a Mini Electric, provided by the marque, with thousands of lights that entertained and stunned onlookers with its array of customisable animations.
He took the ultra-bright "Festive Mini" on a five-week tour of the UK in the lead-up to Christmas and was raising money for the MS Trust, Duchenne UK and Alzheimer's Society.
Autofile will be bringing you a Friday Funny online every week and we would love to see any entertaining videos, pictures or stories related to all things automotive that you know of or want to share. Email them to editor@autofile.co.nz