Marques condemn emissions targets
Ford, Mazda and Hyundai among companies to criticise proposed clean car standard to MPs on select committee.
Posted on 15 November, 2021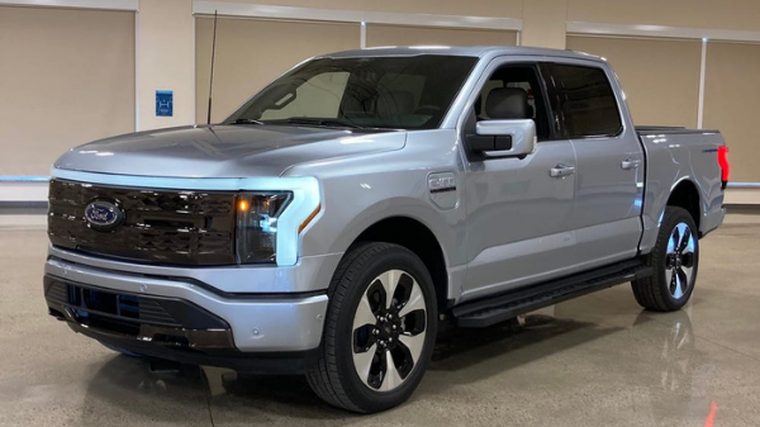 Some new-vehicle distributors are asking for more time to achieve proposed targets on carbon dioxide (CO2) emissions.
They say New Zealand may be unable to match the government's aspirations on what can achieved in other jurisdictions.
Simon Rutherford, managing director of Ford NZ, has told a select committee that this country should aspire to be a "fast follower" rather than looking to overtake Europe in transforming its fleet.
The government has proposed a clean car standard for a stepped reduction in average emissions of most new and used light-vehicle imports to 145gCO2/km travelled in 2023 and dropping to 63.3gCO2/km in 2027 – with fines imposed if targets aren't met. In June, the average emissions of imported cars came in at 173gCO2/km, reports Stuff.
Michael Wood, the Minister of Transport, says New Zealand has one of the world's "dirtiest" fleets, and it's no coincidence it is also one of only three countries – with Russia and Australia being the other two – that does not set limits on imports' emissions.
He adds CO2 emissions from the transport sector have climbed by 90 per cent since 1990, making it New Zealand's worst-performing sector for rising pollution.
Rutherford, however, told the select committee New Zealand was in no position to leap-frog Europe and suggests government should seek to reach the EU's current targets two years after Europe.
"Our challenge is we are a little market, our volumes don't mean much and we are really dependent on other parts of the business to come with us."
Ford NZ will "do what we can" and start selling a fully electric van next year, although the marque has made no commitment to bring its electric Lightning F-150 ute, pictured, here when it launches overseas in 2022.
Andy Sinclair, general manager of Hyundai NZ, has also criticised what the government is seeking to achieve in its proposed time frames.
"It still comes back to being a small country, a small market and not being able to dictate to a manufacturer," he said.
"We will forever be linked with Australia just because of our geographical position in the world.
"Models made for New Zealand will always also be made for the Australian market. While Australia lags behind that makes, it more difficult for us."
'Unrealistic' assumptions
Tim Nalden, Mazda NZ's product manager, has echoed many of those sentiments to MPs, describing the clean car standard as "complex, overly punitive and unrealistic with its assumptions".
This country should be aiming to achieve targets "slightly after Europe, because of course they lead the world", he said.
New Zealand was "tiny" on the global scale and timing was the key issue, added Nalden. "We are trying to leap-frog and that's not going to happen, unfortunately.
"We are joined at the hip for 90 per cent of our vehicles with Australia. Until Australia moves in this direction, to get that certification for New Zealand and procure these vehicles – it is almost impossible."
However, William Stewart, of the Christchurch Electric Vehicle Owners' Group, said the clean car standard sends a message to manufacturers, which are trying to get away with producing "inefficient, polluting vehicles".
They will increasingly find their primary markets in Europe, the US and Japan do not accept older technology vehicles from manufacturing plants in which they have sunk investments, he added.
Instead, they want to bring those vehicles to New Zealand. With lax emissions targets "we'd be the 'scabs' that get the stuff that no-one else wants", said Stewart when giving evidence to the select committee.
That prompted ACT Party MP Simon Court to claim Stewart sounded like a "climate catastrophist" and "a conspiracy theorist".
Wood said his message to car distributors was that Kiwis wanted cleaner vehicles, and the push towards lower emissions would save consumers money through lower fuel costs.
"If distributors and sellers don't get with the programme, they will have their lunch eaten by smaller players," said, the minister, who appeared to leave the door open to a possible exemption for mobility vehicles designed to carry wheelchairs.
That was after the committee heard evidence there weren't yet alternatives to fossil-fuelled models in that category because of locating a space for batteries for those vehicles.
An exemption for mobility vehicles was "something we would want to carefully consider", Wood said.